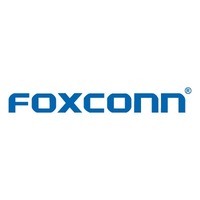 Gov. Tony Evers is casting doubt on Foxconn's ability to create thousands of jobs in the state following a recent visit with company leaders in Japan.

Speaking at a WisPolitics.com luncheon last week, the guv said the state is "trying" to be supportive of the company's current plans but added "the likelihood that it has a massive number of production workers is very unlikely."

Evers said the state's certainty surrounding the project only extends about three or four years.

"After that, they make [business] decisions based on the market," he said.

The guv met with leaders of the Taiwanese tech company in mid-September during a trade mission to Japan organized by WEDC. He says they confirmed Foxconn's plans to build a manufacturing site in the Racine area that will produce smaller screens than originally proposed with a less labor-intensive operation.

"I feel that it is going to be open sometime in the near future," Evers said. "I think the people of Wisconsin get it, that it's not going to look like it originally was planned. It's as simple as that, and they have made that clear."

On the possibility of altering the deal between the state and Foxconn, he said "we'll take a look at that."

"They asked for that at one point in time, and so there's some ideas percolating around. But there's nothing set on how that will play out," Evers said.

Foxconn representatives did not immediately respond to requests for comment.

Also at the luncheon, Evers explained his decision to appoint Missy Hughes as the new CEO of the Wisconsin Economic Development Corp., noting her background with Organic Valley demonstrates her leadership capabilities.

"She will do a great job at WEDC; we feel very confident about her ability to deliver," the guv said.

Hughes worked as general counsel and chief mission officer for the La Farge-based agricultural cooperative, which is now the largest U.S. farmer-owned organic cooperative. Evers noted that Organic Valley started with just "a handful of farmers trying to survive" and has now grown to a billion dollar operation.

"We also have to be sure that we value and ramp up our support around entrepreneurs and startups, and those just starting up new businesses," he said. "I think most people understand that we've not done well in that arena in the past, around startups and entrepreneurs. So I expect Missy will be taking the lead on that."

He said startups and the entrepreneurs behind them represent "the future of Wisconsin."

Evers noted his administration has appointed multiple individuals to the WEDC board with startup backgrounds and convinced the agency to create a new committee focused on innovation and entrepreneurship.

"So I think you'll see a lot more activity there," he said.

Listen to audio from the luncheon here:
–By Alex Moe
WisBusiness.com