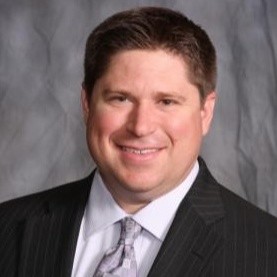 The founder of an Appleton startup called Dodles says enthusiasm for entrepreneurship in the Fox Valley area is on the rise, though challenges persist.

Craig Doriot is the CEO and founder of Dodles and also leads a second spin-off venture called Pound Social. Dodles is a social platform that aims to make the digital animation process easier, and Pound Social helps people and companies grow their online presence and reach.

"Even though we're a smaller community compared to Madison and Milwaukee, we have a pretty good young population and a pretty educated population," he said in a recent interview.

Doriot noted startup leaders looking for talented workers benefit from nearby Lawrence University in downtown Appleton, UW Fox Valley, as well as UW-Green Bay to the north and UW-Oshkosh to the south.

He's brought on several interns from Lawrence that he ended up hiring down the line.

"We're in a pretty strategic place for good talent, and we've been able to leverage that with some of the local schools," he said.

Still, he says startup communities in northeast Wisconsin often find themselves at odds when it comes to working together to solve common issues.

"That's a challenge, but really we're right next to each other and feeding from the same talent pool. So we should be more collaborative," Doriot said.

The Wisconsin Technology Council's 2019 Wisconsin Portfolio shows the Fox Valley region had more deals than Central, Northwest or Southeast Wisconsin, though the vast majority were in Milwaukee and Madison. The region captured 5.8 percent of the region's investment deals in 2018, compared to compared to about 55 percent for the Madison area and 30 percent for southeast Wisconsin.

The Fox Valley area got a boost when the Green Bay Packers and Microsoft announced they would be putting millions into the new Titletown Tech initiative, which includes a startup incubator, a new venture capital fund and a coworking space near Lambeau Field.

As the area's tech community has expanded, Doriot has been working to grow his own software companies. In the process of building out Dodles, his team was using social platforms such as Facebook, Linkedin and Instagram to reach new users and gain exposure.

"We wanted to automate this; we wanted to reach out and scale with very little resources," he said. "We were able to do that successfully for Dodles, but we realized other companies had that same need."

Pound Social launched as a service in November, and has changed significantly as its capabilities have grown. It began as a service provided for companies that Doriot's team would manage for them, but now has moved to a self-operated model clients manage themselves.

Users include individuals looking to become influencers by growing their audience and followers, as well as startups seeking online exposure.

"It's really for anyone who wants to grow on social, or sell a particular set of products on social," he said.

With Pound Social continues to grow, Doriot says developing the more complex Dodles system is a slower process. Doriot says the international patent process for some of Dodles' tech "continues to make good progress," but added "we have to get there in little pieces."

"It's a very big problem that we're solving. The first step of that is being able to import your own existing content into a new animation within your phone," he said. "How do I reuse my own content? That's one of those stepping stones to getting there."

Doriot started Dodles around five years ago with $2 million of his own money, and has raised several follow-on rounds with local investors. The platform is currently active in several countries, but Doriot is still working toward a U.S. launch.

"Our end game is collaboration," he said. "How do we get people to create content that can be bought and sold within a marketplace that people are going to use so they can animate faster?"

Listen to a recent podcast with Doriot: http://www.wisbusiness.com/2019/wisbusiness-the-podcast-with-craig-doriot-ceo-of-dodles/

See the 2019 Wisconsin Portfolio: http://wisconsintechnologycouncil.com/wp-content/uploads/2019/07/WI-Portfolio-2019-FINAL.pdf
–By Alex Moe
WisBusiness.com