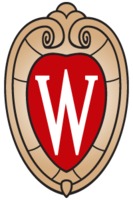 This year's Day on Campus event at UW-Madison will bring in companies from around the state to explore partnerships between businesses and the university.

Amy Achter, managing director for the school's Office of Business Engagement, says the event has historically been "fairly Madison-centric." But she notes this year's event is drawing folks from Outagamie, Sheboygan, Milwaukee, Marathon, Waukesha and Washington counties, as well as other states including Illinois and California.

"It's not only for Madison companies; our attendance this year shows that more than ever before," she told WisBusiness.com. "This is the place to be if you want to learn more about how you can engage with UW-Madison."

Day on Campus is being held Aug. 15 from 8 a.m. to 2 p.m. at Memorial Union on the UW-Madison campus.

In the early afternoon, a panel of industry representatives will discuss their companies' links to the university, spanning a wide range of projects and partnerships. Those companies include Foxconn, American Family Insurance, Lands' End and Morningstar.

"This is kind of our signature event of the day," Achter said. "Companies represented are at various points in their journey with the university, in their partnerships with us. And they all came at it in different ways."

She says panelists will discuss challenges and roadblocks for these relationships, as well as looking to the future of existing partnerships. According to Achter, the goal of the panel is to show companies they don't need tens of millions of dollars to work with the university.

"Some have started in one area, like talent, and then moved on to bigger areas," she said. "The goal is to get those in the audience to think, 'I can do that, that's not so hard.'"

According to Achter, the Day on Campus event has been put on every other year for a number of years. But this will be the first time it's held by the Office of Business Engagement, rather than the university's previous entity for business partnerships. When she was hired, the former Office of Corporate Relations transitioned to the OBE, which integrated the corporate development functions serving the university.

As in previous years, next month's event will feature "RED Talks," the university's spin on the popular TED Talk concept. Researchers will present on their work, "giving people a glimpse of the exciting things happening here," Achter said.

"So much of what we do is about being curious, asking questions," she said. "We want to give people that view of the university, of the interesting things happening here, to whet your appetite so you want to be curious like we are."

Chris Johnson, an instructor of industrial and systems engineering, will give a talk on drone technology. Laura Albert, another expert from the college of engineering, will discuss applications of mathematical modeling. Other speakers will touch on research into design and applications of quantum science.

Before lunch, Vice Chancellor of University Relations Charles Hoslet will welcome attendees to the event. And a brief campus showcase will spotlight units and departments across the university with a focus on potential research partnerships.

Later in the day, Binnu Palta Hill, the assistant dean for diversity and inclusion at UW-Madison's business school, will give a presentation focused on the organizational benefits of improving diversity.

Aside from handling elements of the event, Achter will be giving a talk of her own focused on the benefits of partnerships with the university. It's called Partnerships 101, but rather than a nuts-and-bolts explanation, she says her comments will "probably be a little more high-level than in the trenches."

"How can we help you meet your business needs? What are we doing to make it easier for companies to engage here?" she said.

Achter previously worked for Kimberly-Clark Corp. as well as Kraft Foods, managing technology development for several years at the company's location in Madison. She also worked for The Nature's Bounty Co., a manufacturer of vitamins and nutritional supplements based in New York.

Since OBE was established last year, Achter said the university has done extensive work in the area of business engagement, which she will discuss in her remarks. She also plans to highlight some partnership success stories.

See more on the event and register here: http://obe.wisc.edu/dayoncampus
–By Alex Moe
WisBusiness.com