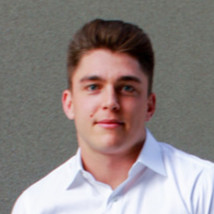 After a quick pivot from a previous venture, Madison entrepreneur Clay Burdelik recently piloted a new software application at several festivals around the country.

His new startup, called Cockpit Mobile, "aims to bring conversations to a spatial environment," supporting task management for event coordinators. Pilots so far have been limited to music festivals, but Burdelik has his sights set on marathons, triathlons and other events that require broadly dispersed teams.

The platform was recently piloted at Austin City Limits Music Festival, a popular event spanning two weekends in early October.

"We went down to Austin for a week, and we got real-time feedback from the technicians in the field and learned a lot," he said.

Then about three weeks later, Burdelik and his team ran simultaneous pilots at Voodoo Fest in New Orleans and Freakfest in Madison. Feedback from all these events helped them tweak the platform and add features to improve communication between organizers and workers.

The goal, he says, is "increasing transparency into the environment, but also maximizing the digestibility… It's an interesting problem to solve."

Burdelik explains that one of the company's early investors had a connection to a subcontractor for Austin City Limits who was handling all of the payment terminals for the festival. That included setting up 800 terminals each day and bringing them back each night, across about 100 different tents on the festival grounds.

Using GPS coordinates from smartphones, the platform can pinpoint where specific workers are and what tasks they're working on.

"We helped them pin out their different spots they needed to set up and take down, see where everyone was and communicate through the chat feature," he said.

Burdelik said before Austin City Limits, he didn't think organizers would want a new notification for every single update.


"Well turns out, they actually do," he said "They'd mark one pin complete and then go into the chat and write 'pin one complete.' So we turned that chat into a news feed, so that every time a task is updated, it automatically puts a message into the news feed."

Other feedback led to more filtering of pins on the virtual event map, adding various icons and different colors for the tasks and location pins.

He said his team built "a ton of features" for Voodoo Fest and Freak Fest, and they plan to release several more soon.

Burdelik's previous venture was initially called YoEats before being rebranded as Briio. That startup was built around a mobile payment platform for bars and restaurants. He says he ran into significant hurdles that made it all but impossible to gain a foothold in the industry, and is currently in the process of liquidating Briio's assets.

After consulting with Carepool, a fellow resident of the StartingBlock Madison coworking space and graduate of gener8tor's gBETA program, he and his team turned to the event management arena and founded Cockpit Mobile.

"The value is there, and people really like where the product is headed," he said. "So it's been really successful so far in about a month of piloting."

Listen to a previous podcast with Burdelik: http://www.wisbusiness.com/2018/wisbusiness-the-podcast-with-clay-burdelik-ceo-for-yoeats/
–By Alex Moe
WisBusiness.com