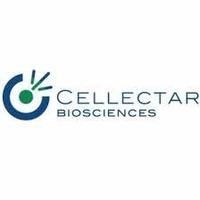 Cellectar Biosciences' cancer therapy has received "orphan drug" designation from the European Commission for the treatment of multiple myeloma, a cancer of the body's plasma cells.

"This designation complements our U.S. orphan drug designation and U.S. fast track designation already granted by the FDA," said company CEO and President James Caruso.

Orphan designation in Europe is reserved for medicines that satisfy several key requirements. They must be intended for treating "life-threatening or seriously debilitating" diseases that rarely occur, with a prevalence in the European Union of less than five in 10,000. The product or treatment must also represent a "significant benefit" over existing treatments.

Along with the designation, Cellectar will qualify for reduced EU regulatory filing fees, up to 10 years of market exclusivity and other benefits.

Caruso notes Cellectar's therapy has recently shown "encouraging results" in the treatment of advanced multiple myeloma, and expects more results to arise from ongoing clinical trials before the end of the year.

The company has operations in Madison as well as New Jersey. Cellectar's therapy product delivers chemotherapy to cancer cells and cancer stem cells. It's currently being tested in ongoing Phase 1 and Phase 2 clinical studies.

Recently published numbers from the sixth patient cohort in the Phase 1 trial show the participants are responding positively to the treatment. A release shows the therapy has been deemed "safe and tolerated" in all subjects, though some have experienced cytopenia — a deficiency of certain blood cell types.

Still, Caruso says the company's therapy continues to demonstrate "a favorable safety profile." And he says researchers are seeing an "encouraging dose response" compared to prior cohorts.

In the seventh patient cohort, Caruso says the study will progress to a higher level dose, with data expected in the fourth quarter of 2019.

Also, positive results from the sixth cohort have enabled a similar dosing strategy in the ongoing Phase 2 clinical trial, running in parallel. The other study track is evaluating the effectiveness of the same therapy for other types of advanced cancer. Results from that study are also expected by the end of the year. 
See an earlier story on the company: http://www.wisbusiness.com/2019/cellectar-reporting-favorable-results-from-clinical-trial/