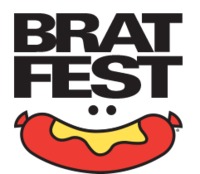 When Madison's Brat Fest first began in 1983, grocer Tom Metcalfe and his wife Margaret were looking for a way to give back to their community.
And to them, there was perhaps no better way to give back than to give away brats outside their store.
But how did Brat Fest progress from a small sidewalk brat stand to a 3-day music festival that attracts tens of thousands to the Madison area each Memorial Day weekend?
It starts with a commitment to charitable giving. Even though this weekend's event features over 75 musicians and artists like Randy Houser and Smash Mouth, the event is distinctly nonprofit and has raised nearly $2 million in donations.
The event is largely run by volunteers, and this year over 3,000 people have signed up to help. The volunteers come from a wide variety of organizations, from local churches to athletic teams and performing art groups. These groups are the first recipients of the money Brat Fest pulls in.
"The first payout after the event is to the volunteering organizations," said Jeff Schroeter, sales and marketing coordinator for Brat Fest.
Each volunteer earns $8 an hour towards the organization they're representing, and Schroeter explained many of these groups depend on this income to fund their own community events, mission trips and research efforts.
With an estimated 200,000 attendees expected this weekend, getting enough food, drink and event supplies is a significant financial challenge. Brat Fest has partnered with major sponsors like Johnsonville and Budweiser to supply the event.
Johnsonville donates tens of thousands of brats each year, and today, Brat Fest will once again kick off with its "Take Your Brat to Work Day" event featuring an appearance from Budweiser's Clydesdale horses.
The Friday morning brat pickup event runs from 6 a.m. and 9 a.m., and cooks begin grilling at 3 a.m. to prepare enough brats for the incoming crowd. Early attendees can buy large bags of brats to bring to work, and previous years have seen long lines of vehicles waiting in the Brat Fest "drive-thru."
Schroeter expects 35,000 brats will be sold in the first three-hour period, as well as 32,000 ears of corn. Orders can be placed in advance and can be delivered. Local ROTC National Guard members will deliver over 6,000 brats to Dane County senior centers.
Schroeter said this three-hour event makes up a significant part of Brat Fest's budget. Depending on how much they sell, it can greatly help the nonprofit reach its financial goals.
"We usually break even as a nonprofit event, and the hope is to have money left over for bands next year," Schroeter said.
The musical events are a major draw for Brat Fest, and Schroeter said people are coming from all over the country to see their favorite artists.
"We have people from Nashville calling and asking how much tickets are to see Randy Houser, and we have to explain to them that it's a free event," he said. "All we ask is that maybe they buy a brat or two while they're here."
Friday's Smash Mouth performance kicks off with a Shrek costume group photo, in which thousands of Smash Mouth and Shrek fans will gather dressed as the iconic green ogre just before the concert begins.
Sponsors and supporting organizations aren't the only groups benefiting from the festival. A Wisconsin Department of Tourism report found that Brat Fest brings up to $9 million into the market, and it's not just money from Dane County. Though the event is popular with locals, Schroeter said half of the nearly 200,000 patrons come from outside of Dane County.
Last year, turnout was slightly lower than expected because of high temperatures throughout the weekend. With rain expected Friday but just partial sun and mild temperatures over the weekend, Schroeter is confident this year will improve on last year's numbers.
–By Tyler Fox