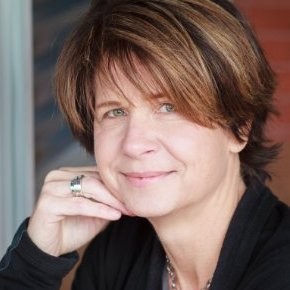 The co-manager for one of Wisconsin's largest angel investor networks says allocating more resources to the Badger Fund of Funds would help drive investment activity across the state.

"I think that's what we need," said Andrea Dlugos, co-manager for Wisconsin Investment Partners. "We see a lot of activity in Madison, Milwaukee and of course the Foxconn area, and I think some of the other parts of the state need that attention as well."

In a recent interview, Dlugos said the state's startup ecosystem would also benefit from expanding the state's Qualified New Business Venture program, which incentivizes investments in early-stage companies in the state.

The program is coordinated by WEDC, providing tax credits to eligible angel investors and VC funds making cash equity investments in qualified startups. Investors in certified companies receive a 25 percent income tax credit on their investments, and each QNBV company is eligible for up to $12 million in qualifying investments.

"It's helpful to have the support of the state in encouraging this type of investment activity, and they've done a lot," Dlugos said.

She says these tax credits have motivated both individual angel investors and VC groups to invest more in the state.

"We see that these types of programs are also popular in other states, and each state has their own take on it," she said. "We think Wisconsin could learn from some of the things going on in other states, such as making tax credits refundable, or increasing the incentives."

That could mean increasing the total investment cap each QNBV-certified company is eligible to receive, or increasing the percentage for the credits going to investors who invest at different times — "perhaps a higher credit for earlier investments, for example."

Changes like these would catch the attention of more investors, she said, helping bring more capital to areas of the state that are falling behind.

"There are a lot of great things going on in Wisconsin, a lot of investment sources, but a key part is to keep the continuum going," she said.

Dlugos has been with WIP for more than three years, previously working for GE Healthcare and Johnson Controls. In her time in Wisconsin, she's seen the rise of corporate venture capital with groups like American Family Insurance, Northwestern Mutual and WEA Trust coming on the scene.

That activity compounds with a host of accelerator programs such as gener8tor, Madworks Coworking and others, as well as institutional investors like the Wisconsin Alumni Research Foundation and WiSys helping bring university breakthroughs to market.

"We're part of a dynamic ecosystem," she said. "There's many cogs in the wheel in Wisconsin, and I think it's great."

Wisconsin Investment Partners' portfolio includes more than $25 million in investments, with a focus on life sciences companies, software, advanced manufacturing and health IT.

Listen to a recent podcast with Dlugos: http://www.wisbusiness.com/2019/wisbusiness-the-podcast-with-andrea-dlugos-co-manager-for-wisconsin-investment-partners/
–By Alex Moe
WisBusiness.com