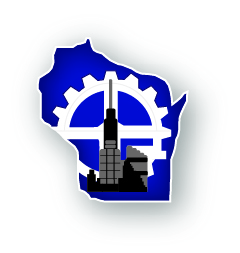 UW System campuses and other partners led by WiSys are getting a $1 million federal grant to plan a regional effort around sustainable agriculture.
WiSys President Arjun Sanga says the project could represent a "key economic driver" for the state.
"Just as a public-private partnership turned Wisconsin into the 'Dairy State' in the last century, this potential engine's public-private partnership could have a profound impact on the future of the state and the world," Sanga said in a release.
This is one of two Wisconsin-based coalitions getting planning funding from the National Science Foundation's Regional Innovation Engines program. The other, led by Milwaukee's Water Council and other groups, is focused on water and energy resilience.
While that effort is centered around eastern Wisconsin, the WiSys-led partnership extends statewide with participation from all 13 UW System institutions, the Wisconsin Alumni Research Foundation in Madison and the Wisconsin Technology Council. Both have the potential to land a secondary award for up to $160 million over a 10-year period to implement their plans.
As part of the effort to boost sustainable agriculture in Wisconsin, partners aim to translate practical research through partnership between universities and with businesses, boost support for entrepreneurs and sustainability technologies in this space, bring in more investment dollars for "audacious ideas" in sustainable ag, develop relevant policy recommendations and more.
During a recent event in Wauwatosa, Tech Council President Tom Still underlined the potential for these projects to have a big impact down the road. His organization is part of both Wisconsin coalitions getting NSF funding, he noted.
"It was really good to see that they focused a lot on non-coastal states," Still said last week. "I think of the 44 grants laid out today, two are in California, six are in the entire Northeast and the rest are elsewhere. So that's a good thing."
See more project details in the WiSys release: https://www.wisys.org/news-media/wisys-led-partnership-wins-1-million-nsf-grant-to-make-wisconsin-a-global-leader-in-sustainable-ag
See more on the Water Council-led effort: https://www.wisbusiness.com/2023/the-water-council-wisconsin-wins-1m-nsf-engines-development-award-to-address-water-energy-resiliency/