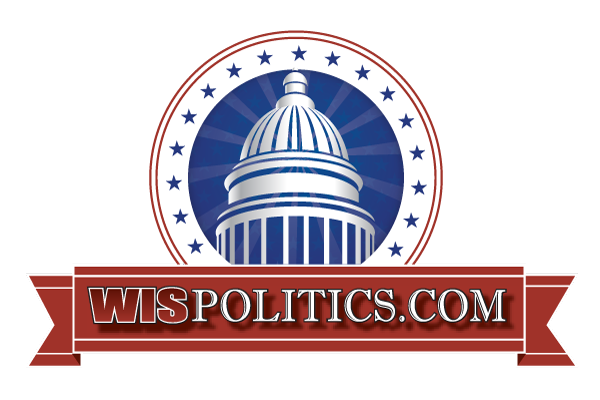 A western Wisconsin community is pushing back against the UW System decision to end in-person instruction at UW-Platteville Richland, with some arguing the two-year campus was undermined.
The Richland Center campus' enrollment was at just 51 full time equivalent students this fall. UW System President Jay Rothman directed UW-Platteville's interim chancellor to begin planning the switch to online instruction in November. The system currently has a 75-year lease on the campus building through 2042 with a total cost of $75.
But Richland County Board Vice-Chair Shaun Murphy-Lopez told WisPolitics.com it has been "a struggle" to have direct communication with UW System decision-makers, encouraging conversation with UW-Platteville employees rather than directly with the UW System.
"I think they've wanted to put UW-Platteville staff between us," he said.
He said although he doesn't speak for the entire board, he cites a dismissiveness of their concerns that he thinks UW-Platteville Richland students felt when they met with Rothman in December to plead their case.
But he said lines of communication are starting to open up. The local community on Thursday held an informational session and town hall on the decision with UW System Vice President for University Relations Jeff Buhrandt as Rothman's representative as well as Sen. Howard Marklein, R-Spring Green, and Rep. Tony Kurtz, R-Wonewoc. Gov. Tony Evers was also invited, but was not in attendance.
Kurtz at the meeting said there is a misconception in the community that he and Marklein have been absent on the issue. He said the lawmakers tried to get answers about the Richland Center campus' viability ahead of the decision to end in-person instruction. He also said although he and Marklein are both on the Joint Finance Committee, that doesn't mean they can convince their colleagues to fund the campus to keep it up and running. 
"I'm being brutally honest with you that I could probably persuade a few. But I know it would be a fruitless effort because we would lose," Kurtz said.
Meanwhile, Marklein, co-chair of the Joint Finance Committee, said he was "as shocked as anybody" by Rothman's decision.
"To have this campus survive in any meaningful way, it's going to take some action on the Board of Regents and system," Marklein said.
Buhrandt said the meeting marked "the beginning of the process" for the UW System.
"We're going to start having conversations with county leadership about what this process looks like and what our presence in this community continues to be," Buhrandt said.
The meeting came after the local community submitted a petition with nearly 1,500 signatures calling for the discussion. The petition argues the regionalization of the former UW-Colleges in 2018 "slowly dismantled" the Richland campus through a lack of financial support, reducing faculty and staff, and eliminating positions for the dean and international coordinators, among other things.
The Richland County Board also unanimously passed a resolution with a number of requests, including:
For the UW System to bring back a full-time recruiter to the campus;
$4 million for the 2023-2024 academic year to maintain the campus; and
For the county to work with the UW System to establish a minimum level of student enrollment to keep the campus running and establish annual targets to return to that level of enrollment.
The resolution also states that UW-Platteville did not "faithfully" carry out recruitment efforts for the Richland campus.
The number of full-time equivalent fall enrollments at the campus has decreased since 2012, when the campus had 567 students, except an increase of two students in 2017 and 19 students in 2018. The campus had 224 full-time equivalent enrollments in 2018 compared to 51 this year.
UW System spokesperson Mark Pitsch told WisPolitics.com the UW System will continue to follow the process Rothman outlined in a letter sent to Richland County Board Chair Marty Brewer. Rothman in the Jan. 17 letter said the decision to convert the UW-Platteville Richland campus was "difficult," but said he saw no other alternative considering declining enrollment.
"UW-Platteville is planning an ongoing online presence focused on reskilling and upskilling adult learners and degree completion," Pitsch said. "We are engaging Richland County on use of the campus facilities as noted in the plan."
Pitsch also told WisPolitics.com that UW-Platteville had engaged in recruitment efforts for the campus, including campus visits, college fairs and "flyers, billboards, posters, etc."
The UW System has released a draft plan for the transition, which allows UW-Platteville Richland students to continue their education at the university's main campus, the Baraboo Sauk County campus, or online at the Richland Center campus tuition rate for up to 40 credits once the campus ends in-person instruction in July. The plan also seeks to engage in discussions with the Richland County Board and local leaders about the transition.
Darlo Wentz, who retired last March as executive secretary of the Richland County Campus Foundation, said he believes the UW-Platteville Richland campus lost some of its power when it became a branch campus of UW-Platteville in 2018. The foundation helps raise funds for campus needs that aren't met by the state or county budget.
"We struggled to some degree at that point," Wentz said.
Wentz noted the campus shared a dean with UW-Platteville Baraboo Sauk County and UW-Whitewater Rock County. He said that meant the dean was only on campus maybe once or twice a week due to the additional responsibilities.
"That was not good. I felt we just didn't have the decision or the ability to do what we wanted to do," Wentz said.
Wentz said the Richland campus was given a shared recruiter with UW-Platteville and Baraboo Sauk County instead of its own recruiter. He said when the Richland County Campus Foundation offered to cover the costs of a recruiter for the Richland Campus, UW-Platteville declined the offer.
"I still feel very strongly we just didn't have support out of Platteville for looking like we would have a good future," Wentz said.
A spokesperson for UW-Platteville did not immediately respond to a request for comment on the claim.
Kurtz at last week's informational session and town hall said Wentz told him UW-Platteville declined the offer. When Kurtz reached out to then-Chancellor Dennis Shields to ask about it, he said Shields "kind of blew me off." 
–WisPolitics.com