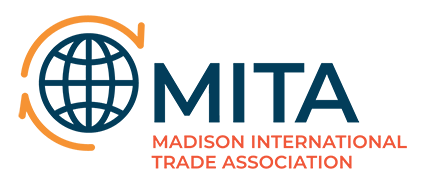 Wisconsin will need to boost immigration, reduce barriers to jobs and lean on new technologies to improve the workforce shortage, a top state economist says.
Dennis Winters, the chief economist for the state Department of Workforce Development, spoke yesterday at an in-person event in Madison hosted by the Madison International Trade Association.
In his overview of the state economy, he noted that while Wisconsin's population is expected to continue to grow in the coming decade, the labor force is projected to stay flat or "maybe even go negative" by 2035. Winters highlighted some of the ripple effects of this unprecedented situation.
"If you have a flat workforce, and you don't raise the productivity of that workforce, you can't pay them more. If you don't pay them more, they're not going to buy more … This is a change in the whole structural economy," he said. "It's not going away."
In discussing potential fixes, he explained the practice of offshoring operations is "not going to be the solution in its entirety" given that much of the world is experiencing the same demographic pressures driving Wisconsin's labor problems.
Instead, he called for a shift in immigration policy to enable more foreign workers to contribute to the state economy.
"That's probably one of the biggest ones, and people still want to come to the U.S., right? That's a good thing we've got going for us," he said.
He also said the state should work to eliminate barriers to "the chronically unemployed," pointing to a lack of transportation, housing, drug addiction and other factors. He referenced a "Wheels to Work" program in Wausau that has helped hundreds of people secure reliable transportation.
Plus, he said the role of automation and artificial intelligence will become increasingly important across a wide array of industries. He argued training programs for workers should align with the technologies needed to compete in the global talent market.
"If you have the technology and not the talent, that job goes away," he said. "If you've got the talent and not the technology, the talent goes away. So they've got to be matched up, they've got to be focused and they've got to be working together."
–By Alex Moe