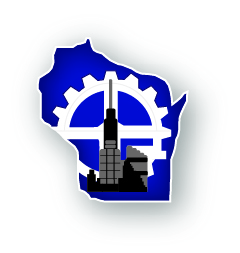 A new report from consulting firm Civic Economics finds locally owned retailers and restaurants in south central Wisconsin have a greater economic impact on the area than national chains.
The report was commissioned by Dane Buy Local, a nonprofit advocacy group based in Madison.
The organization surveyed local retailers and restaurants about aspects of their business models, and determined the retailers return about 47 percent of the revenue they generate to Dane County's economy. For the local restaurants, that figure was about 61 percent.
Meanwhile, Civic Economics found stores owned by "major national retail chains" including Office Depot, Home Depot, Target and Barnes & Noble return an average of nearly 14 percent of generated revenue to the local market. For national restaurant chains including Darden, McDonald's and P.F. Chang's, that figure averaged about 30 percent.
According to a release from Dane Buy Local, the results of the surveys and annual report analysis were presented to city and county officials from Madison, Sun Prairie, Middleton and Dane County. Civics Economics has used a similar approach to compare the economic impact of local businesses and that of large national chains.
"In every case, the findings have been unequivocal: independents bring substantial benefits to their local economies when compared to their chain competitors," report authors wrote. "While chain stores and restaurants extract locally generated revenues from the community with each nightly bank transaction, independents are creating a virtuous cycle of local spending."
The report also estimates a "market shift of just 10% from chains to independents" would result in an additional $173 million being returned to Dane County's economy each year.
See the full report: https://danebuylocal.com/wp-content/uploads/2022/12/Dane-County-Indie-Impact-2022.pdf 
–By Alex Moe