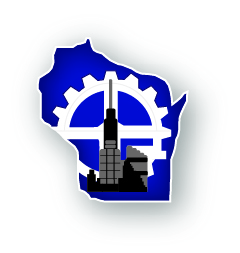 A newly formed lobbying and advocacy organization called Powering Wisconsin aims to "protect the status quo" around wind and solar development in the state.
That's according to Peder Mewis, regional policy director for the Clean Grid Alliance, based in Minnesota. Powering Wisconsin is a new initiative of the CGA, which is celebrating its 20th anniversary this year.
In an interview Friday, Mewis praised the state's regulatory process for new renewable energy projects under the Public Service Commission.
"We feel that the process has worked very well, and I think, generally speaking, we would like to keep the process working the way it is," he told WisBusiness.com. "We think it's pro-growth, it's a stable permitting environment, it provides certainty."
The Clean Grid Alliance operates in nine states in the Midwest to advance large-scale renewable development in the region. It's also involved in technical work such as long-range transmission planning and more, Mewis explained. He said the coalition behind Powering Wisconsin includes some of the major wind and solar project developers in the region, including Invenergy, Savion, NextEra Energy and others. 
Funding for the CGA comes from other national and regional organizations as well as association dues from its 56 industry members, which includes "nearly all" of the large-scale renewable developers that operate in the Midwest and throughout the country.
While Wisconsin had been relatively quiet on the renewable front for years, that has changed in recent years as "we started to see solar development really take off across the region," Mewis explained.
"We always thought of solar as being kind of a southern and western United States type thing, but as the price for solar started coming down, Midwestern states started to look very attractive," he said. "And with that, Wisconsin was a very attractive place for solar for a variety of reasons."
Early last year, CGA member companies approached Mewis to discuss targeting Wisconsin with a coordinated lobbying and communications effort, he said.
As part of Powering Wisconsin, the group has contracted with Michael Best Strategies to conduct lobbying in the state. Mike Kuglitsch, a former Republican state lawmaker who previously chaired the Assembly Energy and Utilities Committee, will lead those efforts. And Mewis said he will occasionally visit Madison for lobbying purposes as well.
Meanwhile, external communications will be led by Joe Fadness, principal with Michael Best Strategies.
"Our message … is going to really emphasize that these developments, these projects are good for rural Wisconsin," Fadness said. "We can do it in a way that protects private property rights, helps fund local governments with resources, money that their cash-strapped budgets often lack, and do it in a way that helps spur economic activity and jobs."
See the release announcing the new effort: https://www.wisbusiness.com/2023/coalition-of-renewable-energy-producers-form-powering-wisconsin/
See the Powering Wisconsin website: https://poweringwisconsin.org/
–By Alex Moe