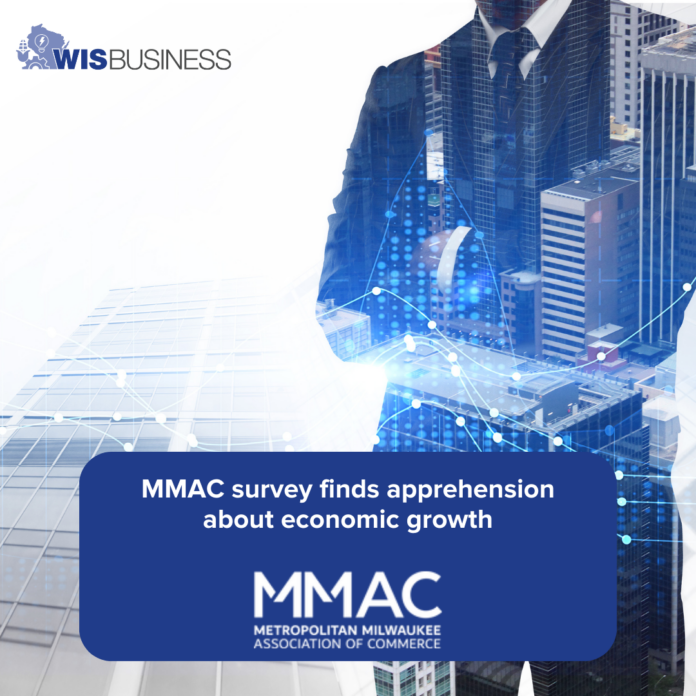 Fewer Milwaukee businesses expect to see year-over-year sales increases for the third quarter, according to the latest MMAC survey.
The Metropolitan Milwaukee Association of Commerce's Business Outlook Survey found 56 percent of surveyed businesses expect real sales to rise in the third quarter of this year compared to the same period of 2022. That's fallen from 60 percent in the second quarter. And 20 percent expect third-quarter sales to decline, while 24 percent expect no change.
These and other results suggest "apprehension toward economic growth" in the Milwaukee area, MMAC says in its release. The group's economic research director, Bret Mayborne, says national "economic headwinds" such as price inflation and higher interest rates are holding back growth.
"This has led locally to an economic trend that has been riding the fence, between continued growth on the one hand versus stagnation on the other," he said in a statement. "The third-quarter business outlook results reflect this tension."
Still, manufacturers and smaller companies expressed greater confidence about boosting sales in the third quarter, MMAC found. Sixty-three percent of manufacturing companies expect to see third quarter sales increases compared to the previous third quarter, compared to 51 percent of non-manufacturers.
And 61 percent of companies with fewer than 100 employees expect third-quarter sales to rise, versus 51 percent for larger businesses.
Meanwhile, profit expectations across all surveyed businesses "rose modestly," MMAC notes. A total of 51 percent expect profits to rise year-over-year in the third quarter, compared to the 49 percent that predicted profit gains in the second quarter. And 22 percent expect third-quarter profits to fall, while 28 percent expect no change.
MMAC also found expectations for 2023 overall have fallen dramatically from the start of the year. The percentage of respondents expecting real sales increases this year has fallen from 70 percent at the beginning of the year, to 49 percent in the latest survey.
At the same time, the percentage of respondents predicting profits to rise this year has fallen from 63 percent to 53 percent.
The online survey includes responses from 70 businesses in the Milwaukee area that collectively employ more than 19,000 people.
See more results: https://www.wisbusiness.com/wp-content/uploads/2023/07/3Q23-Business-Outlook-Survey.pdf