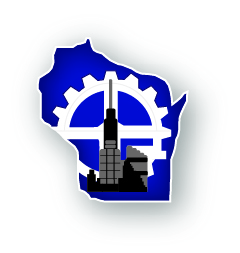 January home sales in the state dropped by more than a third over the year as prices rose, according to a recent Wisconsin Realtors Association report.
A total of 3,114 homes were sold in Wisconsin last month, the group's latest report shows. That's compared to 4,702 homes sold in January 2022, marking a decline of 33.8 percent.
WRA President and CEO Michael Theo notes in the report that Wisconsin has been experiencing a seller's market for nearly six years. In the last three years, that trend has been pronounced with a persistent lack of available housing stock.
"It's a complicated problem because there is still unmet demand from millennials and now Generation Z buyers, even with relatively high mortgage rates," Theo wrote. "Unfortunately, we will need to see the supply side improve before sales begin to recover."
The state had 12,322 active listings in January, which was down 16.2 percent from the prior January's total of 14,709 listings, the report shows.
Meanwhile, the median home price climbed 8.5 percent over the year, from $230,050 to $250,00 last month.
The downward trend in home sales began in the fourth quarter of 2022, WRA notes. Total sales over the first nine months of that year were 8.8 percent lower compared to the same period of 2021, the group's figures show. But by the fourth quarter of 2022, sales had fallen 30.1 percent from the fourth quarter of 2021. WRA says affordability concerns are driving lower demand.
At the same time, inventory levels are limited in both urban and rural parts of the state. While larger metropolitan markets have more limited supply at 1.8 months, less populated areas of Wisconsin aren't faring much better, with 2.6 months of available supply.
Joe Horning, this year's chairman of the WRA Board of Directors, notes that 30-year fixed mortgage rates have declined somewhat after exceeding 7 percent in late October. They averaged 6.27 percent in January, compared to 3.45 percent in January 2022.
"It's good to see them start coming down," Horning wrote in the report. "However, we will need to see both lower mortgage rates and lower price pressure before there is appreciable improvement in housing affordability in the state."
See the full report: https://www.wisbusiness.com/wp-content/uploads/2023/02/January-2023-Release-and-Data-Charts-Combined.pdf