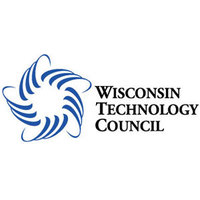 Investors agree now is a good time to launch a startup, despite some headwinds for entrepreneurs.
Speaking yesterday during the Wisconsin Entrepreneurs' Conference in Milwaukee, Madison-based Venture Investors CEO and Managing Director David Arnstein noted startup funding has fallen recently back to pre-pandemic levels after spiking in 2021.
Even in the current competitive environment, he said skilled talent is widely available following large-scale tech industry layoffs in the past year or so. And while the number of startup "exits" is also down, he said that's not a big concern for companies that are still years away from that point.
"It's a great time to start a company, and a great time to find talent," he said.
Caroline Casson, a partner with VITALIZE Venture Capital in Madison, predicted national investment totals this year will be "significantly down" from 2022, which in turn saw less activity than 2021.
"But when you kind of drill into the data, what's interesting is that it's really in the later stages where deals are pulling back … growth-stage investors are being really cautious and not really deploying a lot of capital right now," she said. "But at the early stage, investors are actually still active."
While she agreed with Arnstein on the opportunity posed by these conditions, she noted early-stage investors are becoming more particular about the companies they're backing.
"Almost looking for like pre-pandemic levels of revenue and traction, whereas during the last year or two things got a little carried away," she said.
She and other investors on the panel emphasized the importance of hitting revenue milestones to attract the attention of venture capital firms.
Mary Hannes, associate director of the Brookfield-based Golden Angels Investors network, said "the bar is a little higher now" for investor expectations. She urged startup leaders in attendance to be sure they're fully prepared to meet with investors.