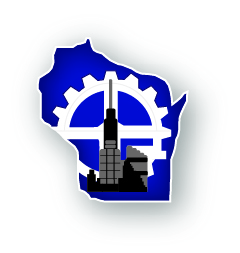 The head of Wisconsin Manufacturers & Commerce expects energy inflation this year will hurt manufacturing and agriculture.
Kurt Bauer, president and CEO of WMC, says higher energy prices could "very well tip the U.S. into a recession" in 2023. His prediction was included in the Wisconsin Bankers Association's latest Wisconsin Economic Report.
But he also says the ongoing workforce shortage could help stave off this possibility. Citing an economist with the Federal Reserve Bank of Chicago, Bauer says a recession can't occur without a "spike" in the unemployment rate. He notes that even with high inflation, supply chain disruptions and higher interest rates, the state's unemployment rate is just 3.3 percent, slightly higher than Wisconsin's record low rate of 2.8 percent.
"It's a paradox," he wrote. "The labor shortage is keeping many Wisconsin businesses from growing, but it may also help buoy the economy in a downturn."
Other trade association leaders included in the report focus on the challenge posed by the workforce shortage. Brandon Scholz, president and CEO of the Wisconsin Grocers Association, says Wisconsin lawmakers and employers should be focusing on "quality of life issues" to bring more workers to the state.
"Good businesses, strong communities, safe streets and less crime, daycare, housing, public transportation, and good schools are key components of attracting new workers to Wisconsin," he wrote. "These changes will require funding solutions, regulatory relief, and legislative initiatives in local, county, and state governments."
Meanwhile, Wisconsin Farm Bureau Federation President Kevin Krentz says a lack of available workers will "continue to drive innovation and automation" as farmers in the state find ways to do more with fewer resources.
And Robb Kahl, executive director of the Construction Business Group, is hopeful this year will bring "an increase in owner confidence" to invest in new projects. In addition, he hopes to see a better interest rate climate and more stable material prices.
The report also includes perspectives from WBA President and CEO Rose Oswald Poels, Wisconsin Hospital Association President and CEO Eric Borgerding, Wisconsin Realtors Association President Michael Theo and Wisconsin Technology Council President Tom Still.
See the full report here: https://www.wisbank.com/2023forecast/ 
–By Alex Moe