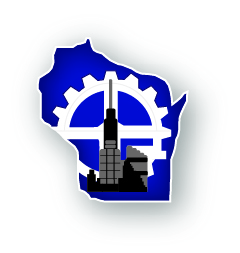 — As hospitals in Wisconsin grapple with a tight labor market and rising costs, mergers offer a chance to improve care coordination and bring together complementary skills.
The latest in a series of recent high-profile hospital mergers was announced last month between Milwaukee-based Froedtert Health and ThedaCare, which is based in Neenah. The two health systems have signed a letter of intent to merge, and plan to complete that process by the end of the year.
About four months earlier, two large hospital mergers were completed between Advocate Aurora Health and Atrium Health, and Gundersen Health System and Bellin Health, which collectively serve millions of patients across multiple states including Wisconsin. And not long before that, Minnesota-based Essentia Health and Marshfield Clinic Health System had announced discussions on a potential merger.
"There's specialties that each system has that may be attractive to the other one … Some are better at certain quality improvement activities, or some may be fully implemented in using their health IT to its fullest, and the other one is struggling with that," said Brian Potter, chief operating officer and senior vice president of finance for the Wisconsin Hospital Association.
In a recent interview, he explained Froedtert's academic medical center capabilities complement ThedaCare's community-based system approach. Potter also said health care workforce concerns and demographic challenges are "absolutely" playing a role in merger decisions.
Hospitals often tout the potential for improving innovation and efficiency, as well as improving care quality in the communities they serve. But some critics argue these mergers are really meant to expand market share and reduce competition.
In an April blog post, former Milwaukee Journal Sentinel columnist John Torinus Jr. questioned whether the planned merger of ThedaCare and Froedtert Health would benefit consumers. Torinus is the owner and chairman of West Bend manufacturing company Serigraph and the author of two books on the economics of health care.
Torinus argues that both Froedtert Health and ThedaCare are large enough on their own to "achieve most economies of scale," saying he's skeptical that merging into one large entity would be better for patients.
"These mergers are all about increasing market share and the muscle to raise prices," he wrote.
Still, he concedes that "there could be some wins for consumers" through the pending merger, if Froedtert's partnership with the Medical College of Wisconsin can extend more doctor training and clinical research to the Fox Valley area, and more "lean disciplines" from ThedaCare can be applied to Froedtert operations.
Meanwhile, Potter said the service areas for the health systems involved in recent merger announcements "don't overlap at all." For example, he noted La Crosse-based Gundersen Health Care covers areas of southwest Wisconsin while Bellin Health is in Green Bay.
"Froedtert and ThedaCare are not in the same markets. Essentia and Marshfield are not in the same markets … These mergers aren't consolidating any markets," he said. "They're actually adding competition." 
— The leaders of Froedtert Health and ThedaCare say they'll be more successful at attracting and retaining talent as a combined entity.
In a recent joint interview, Froedtert Health President and CEO Cathy Jacobson told WisBusiness.com that employee burnout is a major concern, and the health systems aim to create a "new environment" where workers can enjoy the work of health care.
"We also think that we will be able to attract talent in a different way than we could do individually," she said. "Whether that's in the state, whether that's national talent … People will want to join an organization like what we're looking forward to creating."
ThedaCare President and CEO Dr. Imran Andrabi agreed their combined operations would create a more compelling reason for skilled health workers to come to Wisconsin. He touted the "tremendous relationship" between Froedtert and the MCW and their role in educating the next generation of doctors and other specialists in the state.
"Freodtert and MCW has some of the best surgeons in the world working in Milwaukee … We do certain things really, really well, they do certain things really, really well," he said. "When we put them together in a seamless, frictionless experience, you can get all the way from a farm where somebody needs help to a very, very complex surgery … all of that in one health system."
Plus, Jacobson noted gaining access to a broader patient population will help the academic medical center develop expertise in more areas of care.
When Bellin and Gundersen were finalizing their own merger late last year, the health systems said they would offer a wider network of services and more resources to patients. Dr. Scott Rathgaber, former leader of Gundersen and current CEO of the combined organization, said the merger "brings transformative opportunities to expand our patient-centered care and community-minded work."
And when Essentia Health and Marshfield Clinic Health System announced their own merger discussions in October, the health systems said they will boost access to primary and specialty care across parts of Wisconsin, Minnesota, Michigan and North Dakota.
"Through a new partnership, we can support the care models, services, research and technologies to ensure sustainable and thriving rural health care," Essentia CEO Dr. David Herman said in a release.
The Wisconsin Hospital Association's Brian Potter says improving the quality of care is "always the goal" for health systems considering mergers. But at the same time, he notes they're typically looking to do the most they can with what they have, given the labor- and cost-related hurdles facing many hospitals and health systems.
"When organizations do this, they're trying to adapt to the environment, and always improve care but also, continue to provide the existing care given some of the challenges that are hitting them," he said. 
–By Alex Moe