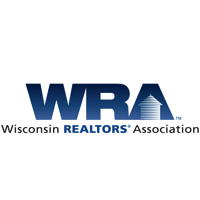 Wisconsin home prices continued to climb going into the peak homebuying season, according to the latest Wisconsin Realtors Association report.
With fewer homes available for sale in the state, monthly home sales in April were 32.5 percent lower over the year. A total of 4,303 homes were sold last month, compared to 6,376 in April 2022. Over the same period, total statewide listings fell 20.7 percent, from 19,130 to 15,167, the report shows.
Meanwhile, the state's median home price rose 6.8 percent year-over-year, from $265,000 to $283,000.
Still, WRA President and CEO Michael Theo notes home prices are rising at a slower pace than last year.
"In fact, the median price of Wisconsin homes sold in 2022 was 10.4% higher than 2021 median prices," he said in the report. "In contrast, the housing price appreciation rate for the first four months of 2023 was only 7% higher than the first four months of 2022, suggesting demand pressure is easing."
But the group says a "very strong seller's advantage" persists in the market, with only 2.5 months of available supply in April. That's the same amount as a year earlier, the report shows. WRA notes that's well below the standard six months of supply that would suggest a balanced market.
One factor driving the low inventory levels is higher mortgage rates, according to WRA Board of Directors Chair Joe Horning. He notes current homeowners considering buying another home most likely have "very favorable mortgage rates," especially those that refinanced in recent years.
"Rates have more than doubled since hitting bottom at the end of 2020, and homeowners may be reluctant to give up those record-low rates to buy another home," he said.
See the full report here: https://www.wra.org/HSRApr2023/