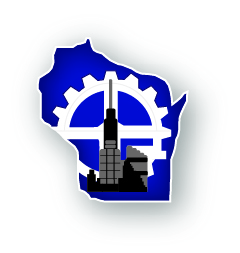 Experts say addressing the health care workforce shortage will require a combination of new technologies, changes to federal immigration policy and other regulations, lower costs for medical training and more.
The experts spoke yesterday during a luncheon event hosted by WisPolitics.com, WisBusiness.com and UW-Milwaukee at the university's Zilber School of Public Health.
Sen. Patrick Testin said one silver lining of the COVID-19 pandemic was the removal of "red tape and regulatory hurdles" for medical professionals.
The Stevens Point Republican and Senate Health Committee vice-chair argued this proves "that we can get government out of the way and allow the professionals to actually do their jobs, empower providers to operate at the highest level of their license and show them that the sky hasn't fallen." Testin is also on the Legislature's Joint Finance Committee.
Meanwhile, the head of long-term care provider Cedar Community in West Bend said higher levels of reimbursement are needed to cover the cost of providing care. Nicole Pretre, a gerontologist and president and CEO of the not-for-profit organization, called for more support at the state level.
"We need to be able to pay our workers a living wage, and in order to do that, we need funding," she said. "We need established payment standards that will actually cover the total cost of care — not just the cost of caregiving — but the support services that go with that … that's really the key for us."
She and Testin agreed on the need for immigration changes at the federal level, with Pretre highlighting an "opportunity for us to look at worker visas and visa programs for essential workers" in health care and other industries. Testin said "serious comprehensive immigration reform" could lead to a more diverse health care workforce.
Dr. Leonard Egede, a professor of medicine with the Medical College of Wisconsin, said scholarships and subsidies for medical students would help bolster the education pipeline — especially for specialties with relatively lower pay such as pediatrics.
The discussion also touched on the role of technologies such as telehealth in filling workforce gaps.
Testin said tools like this can help providers deliver care, and Egede noted telehealth in particular shows promise for mental health treatment. Still, Pretre said solutions like these can't fill every gap, noting "technology can't help toilet someone, technology can't help feed someone." But Egede said the efficient use of technology can free up resources needed to support personal care services like these.
UW-Milwaukee Physical Therapy Program Director Wendy Huddleston emphasized the importance of health care workers enjoying their jobs and seeing value in what they do.
"Too often at for-profit organizations, it's all about the bottom dollar, and therapists in any kind of rehab field are being asked to do more with less and really not have their hands on their patients, which makes the job less rewarding, and people are leaving the profession," she said.
She also discussed how the program is working to improve diversity in the field, noting more than 70 percent of all physical therapists nationwide are white. As part of an effort to make the profession more representative, the university has moved to a "holistic admissions process" that values community connection and personal experiences over grade point average alone, she said.
"That person with that 3.0 is now getting in because they have a passion to work with a particular community, they might be bilingual, they might have lived experience that we feel will really bring to the profession a unique perspective," she said.
Watch a video of the panel here: https://wiseye.org/2023/02/09/wispolitics-panel-on-the-health-care-worker-shortage/ 
–By Alex Moe