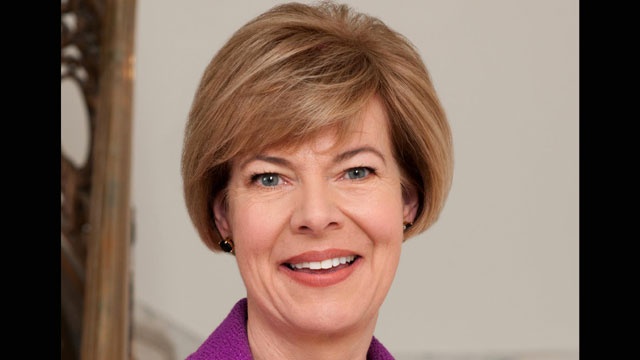 U.S. Sen. Tammy Baldwin says new federal legislation would make electric motorcycles more affordable while supporting manufacturers including Harley-Davidson.
The Madison Dem last week introduced the Electric Motorcycle Parity Act alongside U.S. Sen. Bob Casey, a Democrat from Pennsylvania. The bill would add certain qualifying motorcycles to the list of vehicles that qualify for tax credits under the federal Inflation Reduction Act.
In a statement on the bill, Baldwin said the IRA boosts domestic manufacturing while addressing climate change but "left motorcycle riders and our motorcycle manufacturers out of the equation."
"The Electric Motorcycle Parity Act will support Wisconsin workers and iconic businesses like Harley-Davidson and help give Wisconsinites more choices to buy more affordable, efficient vehicles made by American companies," she said.
According to the release, the bill is endorsed by Harley-Davidson as well as LiveWire, an electric motorcycle manufacturer first launched as an electric vehicle division of the Milwaukee-based motorcycle business. It has since spun off into a separate entity with headquarters in Milwaukee and California.
"The Electric Motorcycle Parity Act seeks to provide riders of electric motorcycles with the same support provided to drivers of electric cars," LiveWire President Ryan Morrissey said in Baldwin's release.
Other supporters include the United Steelworkers and the International Association of Machinists and Aerospace Workers.
See more on the bill: https://www.casey.senate.gov/imo/media/doc/electric_motorcycle_parity_act_one-pager.pdf
See the release: https://www.wispolitics.com/2023/u-s-sens-baldwin-casey-introduce-legislation-to-extend-tax-credits-to-electric-motorcycles