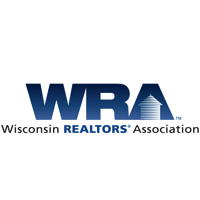 The chair of the Wisconsin Realtors Association Board says the state setting a new record for home sales last year is "remarkable" given tight inventories.
"That we have been able to do this even as inventories tightened throughout 2021 is a true testament to the persistence of buyers and the hard work of [Realtors] to find buying opportunities, even in a strong seller's market," Board Chair Brad Lois said in a statement.
A total of 89,936 homes were sold in the state through Dec. 21, 2021, which is 0.7 percent higher than the previous record of 89,328 sold by Dec. 20 of the prior year, according to the group's latest report.
December of last year saw 7,301 homes sold for the month, which is 0.4 percent higher than the previous December. And the median home price last month was $236,850, marking an increase of 10.2 percent over the year. For the full year, the median price was $240,000 — 9.1 percent higher than the median price from 2020.
"We sold more than twice as many homes as came on the market in December, which is why home prices increased by just over 10 percent since December of last year," WRA President and CEO Michael Theo said in the report. "However, there have been signs that home price appreciation has begun to moderate in recent months, which is welcome news for buyers looking to buy in 2022."
The total number of statewide listings in December was 15,037, which is 12.9 percent lower than the 17,265 listings from December 2020. Meanwhile, inventory levels fell 13 percent over the year to reach two months of inventory, indicating a "very strong seller's market," report authors wrote.
Rural counties tend to have more homes available compared to both metropolitan and "micropolitan" counties, the report shows.
Last year's record sales figures were driven by strong sales in the southeast region, with 4.4 percent more sales on an annual basis. Sales rose 2.2 percent in the central region and 0.7 percent in the south central region. At the same time, sales were 1 percent lower in the northeast region, 3.8 percent lower in the west region and 6 percent lower in the rural north region.
See the full report: https://www.wisbusiness.com/wp-content/uploads/2022/01/WRA-December-2021-Statistics-and-Data-Charts-combined.pdf 
Watch a video from WRA on the latest numbers: https://www.youtube.com/watch?v=P3RUKaUtPJI
–By Alex Moe