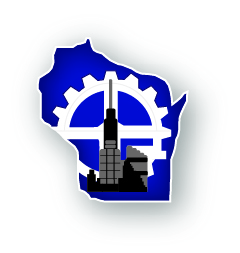 The head of the Wisconsin Veterans Chamber of Commerce says a new workforce initiative will help address the state's labor shortage while supporting military members transitioning to civilian life.
"Members of the business community should know that this is a really transformative workforce initiative that connects them directly with members of the military and their families," said Saul Newton, president and CEO of the chamber. "It helps employers meet their workforce needs and connect with some of the most talented, highly skilled, highly capable employees out there."
The VetWorks Wisconsin program was announced yesterday by the chamber as well as the Milwaukee nonprofit Wisconsin Veterans Network and the Wisconsin Department of Veterans Affairs. In an interview, Newton told WisBusiness.com the effort is designed to attract more military veterans to the state.
It builds on the existing Expiration Term of Service-Sponsorship Program, which pairs military members with a local volunteer sponsor who helps provide assistance with securing employment, housing, veteran benefits, medical care, education and more. While that program was focused entirely on supporting military members, the newly announced initiative is geared toward bolstering the state's labor market.
"What makes this different from the broader program as it exists, is that it is a workforce initiative," he said. "It's explicitly designed and has been tailored to be an employment program as an extension of this existing program."
The Department of Defense estimates nearly 4,000 service members leave the military and relocate to Wisconsin every year, Newton said. For the upper Midwest region, that number is over 30,000.
"We are the only state that has this program, so this really makes us stand out and attract even more service members to look at Wisconsin as a place where they can be successful when they leave the military," he said. "This is a really unique opportunity to attract people to the state of Wisconsin."
The initiative will be launched Tuesday at the annual Wisconsin Veterans in the Workforce Summit in Brookfield. 
–By Alex Moe