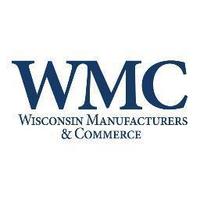 A recent survey of business leaders in Wisconsin found strong support for increasing K-12 funding for STEM fields, as well as industrial and technical programming.
The Wisconsin Employer Survey from Wisconsin Manufacturers & Commerce found 91 percent of respondents support boosting this funding, while just 5 percent were opposed.
Even more respondents indicated support for expanding Wisconsin's Youth & Registered Apprenticeship program to include more industries and career paths, with 98 percent in favor.
Kurt Bauer, president and CEO of WMC, says the state is "in desperate need of policy solutions" to address the workforce shortage. Seventy percent of surveyed businesses said the labor shortage is the state's top policy issue.
"We need policymakers to work with the business community to invest in a talent attraction campaign and improve our retention efforts so that we can highlight all of the family-supporting career opportunities that exist within the state," he said in a report on the survey results.
Seventy-eight percent of respondents said they support a taxpayer-funded talent attraction campaign, the report shows. And 82 percent said they support "streamlining occupational licensing regulations" to make it easier for people to enter the workforce.
Meanwhile, 70 percent of those surveyed said schools should be required to hire career counselors as well as guidance counselors.
The report also highlights "overwhelming disapproval" among employers of certain federal policies including the Build Back Better Plan and actions that have reduced domestic energy production.
WMC surveyed 265 employers of various sizes representing a range of industries through mail and digital formats.
See more survey results here: https://www.wmc.org/wp-content/uploads/CEO-Survey-Report_Winter-2022_STATE-FEDERAL-POLICY.pdf 
–By Alex Moe