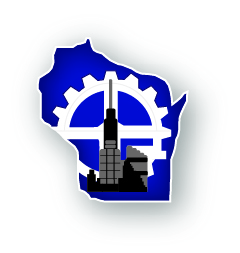 The Sauk County Healthcare Birthing Center is now offering virtual care options to expectant and new mothers through a Madison-based tech company called Wellbe.
Sue Shafranski, director of birth and women's care at the center, says using the company's care automation platform "will allow us to give each new mom the care she needs without increasing the size of our staff." The move comes as care providers across the state and country are grappling with a shortage of nurses and other health workers.
Through the new partnership, pregnant women and new mothers will be able to access documents, education resources and post-care assessments virtually, cutting down on paperwork. The company says its solutions have collectively saved clinical staff thousands of hours across its client base.
According to a release from the company, Sauk Prairie Healthcare is the first obstetrics provider in the Midwest to use Wellbe's ConnectedCare care automation platform. It's meant to be used during the 20-week period before and after delivery.
"Education and preparation drive patient satisfaction and high-quality outcomes, and this technology makes it easier for moms to prepare for childbirth and care for their babies," Shafrankski said. "Our goal is to prepare families and enable them to connect with the healthcare team throughout the process."
The ConnectedCare platform is being implemented through an initiative funded by the Sauk Prairie Healthcare Foundation, with financial support from local philanthropist Lea Culver, the release shows. Specific terms of the support were not disclosed.
Wellbe's technology is used in a variety of other care specialties such as orthopedics, cardiology, oncology and more.
See details: https://wellbe.me/new-moms-at-sauk-prairie-healthcare-embrace-trailblazing-technology-for-childbirth-planning-as-their-hospital-sets-a-record-for-total-annual-births/
See more at Madison Startups: https://www.madisonstartups.com/