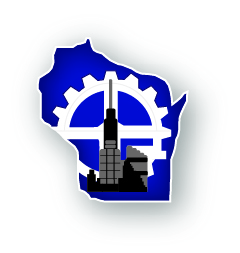 The Wisconsin Bankers Association is warning of a "concerning trend" of bank acquisitions by credit unions, but the head of the Wisconsin Credit Union League argues these worries are unfounded.
After Cottage Grove-based Summit Credit Union recently announced it would acquire West Bend's Commerce State Bank, the WBA said taxpayers in the state "should be very concerned about this transaction." The group noted Wisconsin will lose out on $1 million in annual future tax revenues because of the credit union's income tax-exempt status.
WBA said this is the sixth acquisition of a Wisconsin bank by a credit union in the past 10 years, highlighting a trend of "taxpaying community banks being bought by large, growth-oriented credit unions." The purchase will bring Summit Credit Union to nearly $6 billion in assets and 54 locations, the release shows, with the addition of Commerce Bank's $837 million in assets.
But Brett Thompson, president and CEO of the Wisconsin Credit Union League, points to polling from last year that found broad support for credit unions stepping in if a community bank leaves a community.
"To what end will the WBA continue to complain about credit unions' tax status — despite its' confirmation over decades of Congressional tax reform, strong consumer support (80% of Wisconsinites support the current tax status), and undeniable financial benefit to members," Thompson said in an emailed statement. "The facts tell the real story."
WBA argues large credit unions are "becoming indistinguishable from tax-paying banks," and calls for the public and elected officials to question the need for their tax benefits.
"Why should the 14 Wisconsin-based credit unions over $1 billion in asset size pay nothing in state income tax to support social services, law enforcement, schools, and other public services?" WBA said in its release. "Individuals, families, and tax-paying businesses are left to shoulder these growing expenses."
Meanwhile, Thompson highlighted results from a poll in August 2021 that found 72 percent of respondents said credit unions offer the best deal for consumers, compared to 13 percent for banks. The poll was conducted by Public Opinion Strategies and tapped 600 registered Wisconsin voters by phone.
In a separate statement provided to WisBusiness.com, Summit Credit Union President and CEO Kim Sponem noted credit unions "do pay taxes," including sales tax, employer-related taxes and property taxes.
"Commerce State Bank and its shareholders have the freedom to decide whom they want to partner with and what organization will best benefit their clients, employees and communities," she said. "We are thrilled Commerce State Bank chose Summit Credit Union."
See the WBA release: https://www.wisbusiness.com/2022/wisconsin-bankers-association-statement-on-the-recent-acquisition-of-a-taxpaying-wis-bank-by-a-credit-union/
–By Alex Moe