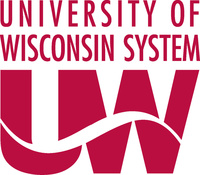 A UW System initiative will provide incentives to twice as many student health care workers with additional funding from the Wisconsin Partnership Program. 
This UW School of Medicine and Public Health program is providing $500,000 for the effort, doubling the total funding for the incentive program that was announced in December 2021. The state Department of Health Services provided the initial funds.
In a release yesterday, the UW System said it will now be providing a $500 tuition credit during the spring semester to up to 2,000 nursing students that work at least 50 hours in various health care settings.
The program aims to help the state's beleaguered health care system as Wisconsin moves past the recent surge in COVID-19 cases caused by the omicron variant. The funding comes amid a nationwide shortage of nurses that's also impacting care providers in the state.
The Wisconsin Nurses Association estimates the state's workforce was short 2,800 nurses in 2020, and the problem is only expected to get worse.
"Through this collaboration, we can continue to support our health care systems and the health of Wisconsin's residents at a time of critical need, and provide practical experience for nursing students entering the work force," UW-Madison School of Nursing Dean Linda D. Scott said in a release.
To qualify for the tuition credit, students must work for at least 50 hours in a clinical or health care setting in the state between Dec. 1, 2021 and March 20 of this year. These include hospitals, clinics, state or local health care facilities, state veterans homes, nursing homes or other long-term care facilities. Students that do so can get a $500 tuition refund at the end of the spring semester this year.
Amy Kind, executive director of the Wisconsin Partnership Program and associate dean for social health sciences and programs for the UW SMPH, says COVID-19 challenges remain for the state's health care system and its workers.
"This new Wisconsin Partnership Program funding moves forward at a key time to address health care staffing concerns within all corners of Wisconsin to better the lives of all," she said in the release.
–By Alex Moe