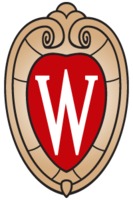 UW-Madison has been named as an "Innovation and Economic Prosperity University" by the Association of Public and Land-grant Universities.
Chancellor Jennifer Mnookin says the designation is "a testament to our critical role as an industry and community connector and an invitation for us to do even more to stimulate innovation and collaboration."
The APLU selected UW-Madison as one of nine universities to get the IEP recognition this year, after an application process spearheaded by Vice Chancellor for Research and Graduate Education Steve Ackerman and Vice Chancellor for University Relations Charles Hoslet, according to a release.
Ackerman says boosting the university's industry engagement will bring benefits to students, faculty, businesses and communities across the region.
"It will also increase opportunities for further federal and private funding of our research and graduate education missions, which is critical for UW-Madison's competitive future," he said in the release.
The selection process included interviews with dozens of stakeholders last year, about 40 percent of which were with individuals and organizations outside the university such as businesses and government officials.
Along with the designation from the APLU, the group's IEP program also highlighted focus areas for continual improvement: promotion and clarification of intellectual property policies; "high-impact" public-private economic development partnerships; and research projects with "high potential for future expansion."
See more details: https://universityrelations.wisc.edu/iep
See the release: https://www.wispolitics.com/2022/uw-madison-named-an-innovation-and-economic-prosperity-university
–By Alex Moe