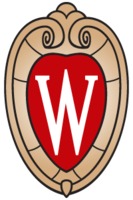 UW-Madison engineers have developed a new system for scanning metal parts manufactured with a critical 3D printing technique that could benefit the aerospace industry.
Lianyi Chen, an assistant professor of mechanical engineering at the university, says the field of electron beam powder bed fusion is growing quickly.
"It's an important technology to make parts for aerospace — for example, for jet engines, with titanium aluminide," he said in a release. "We can't make these with any other 3D-printing technology."
He and a team of engineers created the system for scanning parts made with this method. It's meant to better understand the internal structure of these parts, as well as imperfections, in order to "design better technology to move the process to a much higher level," Chen said.
The technique involves melting and fusing layers of metal powder that form the manufactured part from the bottom up. The release shows this process is "new enough to be less than well understood," and tiny defects within the structure can lead to product failures down the line.
By combining an array of imaging methods into a single system, Chen and his team have created a way to look inside these metal parts to find defects.
"It is the first time we have the ability to see what happens beneath the surface — what are the defect formation mechanisms," Chen said.
Their system includes X-ray imaging, thermal imaging and a standard visible light camera – all of which are used to scan the product as it's being created. It was finished in January and tested using the Argonne (Ill.) National Laboratory's Advanced Photon Source, which produces "ultra-bright, high-energy X-rays" for scientific uses.
Luis Izet Escano, a mechanical engineering graduate student who led the development process under Chen, said integrating these technologies was "a great challenge" and required various engineering specialities.
"Now, the flexibility of our machine allows us to run experiments and collect data quite fast — and this will accelerate our research toward the fundamental understanding and perfection of this printing technology," Escano said. 
–By Alex Moe