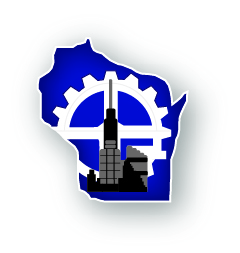 Nurses at UW Health say they will be appealing the decision by the Wisconsin Employment Relations Commission that their employer isn't required to recognize their union.
In a statement Friday, registered nurses Mary Jorgensen, Colin Gillis and Sarah Langland say the WERC's ruling "does not impact" ongoing negotiations with UW Health leadership or their efforts to form a union.
"The groundbreaking agreement that nurses won in September empowers us with a union voice, and through a 'Meet and Discuss' process we are currently working on urgent improvements in patient care, staffing and retention," they said. "Hundreds of us have already signed up to become union members and we are meeting directly with the administration to raise critical issues and create real solutions."
State officials in September announced UW Health nurses, the health system and labor organizers had reached an agreement to avoid a planned strike related to the unionization effort. While both UW Health and the nurses touted the agreement as a step forward, health system CEO Alan Kaplan said it laid out "a path to resolve the question once and for all" of whether or not UW Health can recognize the nurses' union.
Attorney General Josh Kaul previously issued an opinion arguing in favor of the nurses being able to form a union, which was referenced in the statement Friday.
"While we respect WERC, we do not agree with its opinion that UW Health nurses are excluded from the Employment Peace Act," the nurses wrote.
Meanwhile, UW Health said in a statement it is petitioning the Wisconsin Supreme Court to weigh in on the issue.
"WERC's decision is an important first step toward obtaining definitive answers from the Wisconsin legal system on both the question WERC addressed and whether UW Health could voluntarily recognize a union and bargain collectively," the health system said. "We believe that an expedited decision on these important legal issues will best allow us to move forward, which is why we are petitioning the Wisconsin Supreme Court for an opinion on these questions."
Along with appealing the commission's decision through the courts, the nurses say they will be petitioning for a union election through the National Labor Relations Board.
"This is the first round in a multi-step process for nurses achieving collective bargaining rights, either through the courts, the NLRB, or through voluntary recognition by UW Health," they wrote. 
–By Alex Moe