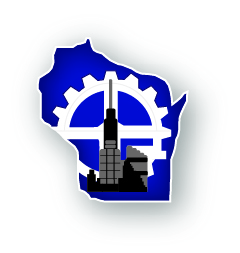 A recent UW-Extension report highlights "rising concern" that another housing market bubble could be on the horizon.
"While safeguards have been put in place to prevent a repeat collapse of secondary financial markets, the potential economic pain to homeowners if history repeats itself could be significant," wrote Steven Deller, a professor in UW-Madison's Department of Agricultural and Applied Economics.
Using state housing data from the Federal Housing Finance Agency, he noted home prices have been escalating rapidly in recent years. While those figures illustrate the growth, collapse and slow recovery of the housing market that began in the mid-2000s, Deller says they also suggest a similar scenario could play out in the near future.
While some areas of Wisconsin such as Eau Claire have seen a steeper increase over the past five years, he noted "every market examined here" saw sharp price increases through 2021 despite the economic challenges of the pandemic. That includes Fond du Lac, Janesville, Beloit, La Crosse, Madison and Milwaukee.
"The strong growth over the past few years coupled with the spike in 2021 is not only evidence of shortages of houses on the market, but also the start of another housing bubble," he wrote. "While the growth rate in the last quarter of 2021 slowed, the sharp increase in housing prices across Wisconsin is further evidence of challenges with the housing market."
See the report:
http://economicdevelopment.extension.wisc.edu/2022/03/22/housing-market-shortage-problem-for-wisconsin/