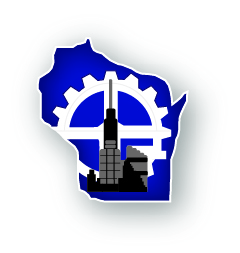 The union representing workers at the Seven Mile Creek Landfill in Eau Claire County is accusing the owner of unfair labor practices.
Local 139 of the International Union of Operating Engineers says the unfair labor practice charge is being investigated by the Minneapolis office of the National Labor Relations Board. Workers at the Seven Mile Creek location in Seymour began striking last week.
According to a statement from the union, the company — GFL Environmental/Everglades Holdings LLC — has "unlawfully delayed and bargained in bad faith for an initial collective bargaining agreement" after employees unanimously voted for representation by the union in February of last year.
"In the course of delaying negotiations, the Company has further unlawfully failed to maintain the status quo and retaliated against its newly-organized employees after they voted for the Union by failing to provide regular wage increases," the union said in a statement.
The company did not immediately respond to requests for comment.
In an interview, Local 139 Organizing Director Michael Ervin said the union wants to secure "fair" wages and benefits for employees of the Seymour landfill, in line with what workers at the Mallard Ridge Landfill in Walworth County are getting. That site is also owned and operated by GFL, he said.
"We're just trying to get the same thing for these guys," he told WisBusiness.com. "After about 13 months of negotiating, since last April, we haven't been able to get to the endgame here."
He said the union has accepted GFL's wage proposal, but is still working with the company to get its benefits proposal approved.
Ervin explained the charges filed with the NLRB include "bad faith bargaining and retaliation," as some employees haven't received annual raises during the bargaining process "like they're supposed to for status quo." And he said the company has delayed and canceled meetings and has provided proposals "literally minutes before the [bargaining] session, so we don't have the time" to review the documents beforehand.
"If they were to give us whatever their proposal is ahead of time, we could be farther along here," he said. "We just feel that they're not trying to move in a timely manner."
See the Local 139 statement here: https://www.wispolitics.com/2022/international-union-of-operating-engineers-local-139-on-strike-protesting-unfair-labor-practices-by-gfl-everglades-holdings-llc/
–By Alex Moe