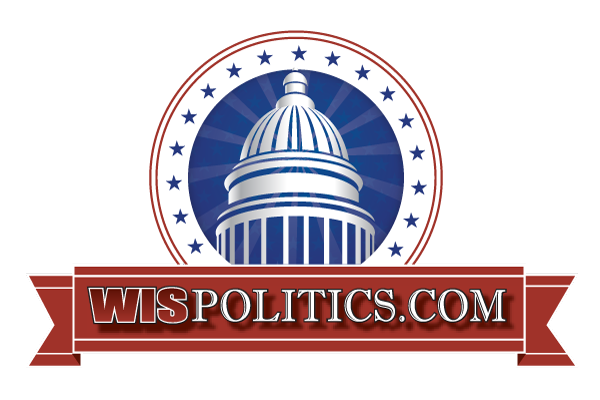 ---
Exclusively for WisBusiness Subscribers
Access the mobile version of the News Summary:
https://www.wisbusiness.com/category/subscriber-products/
---
Advertisement


The Phelps Hamus Group I Ameriprise Financial
---
From WisBusiness.com …
— Nashville's Metro Council is set to vote today on a framework agreement with the Republican National Committee in the city's bid to host the 2024 Republican National Convention, and one council member says it may not pass.
"I feel tentatively confident that we're going to be able to defeat it, but it's not clear yet," council member Bob Mendes said on WISN's "UpFront," which is produced in partnership with WisPolitics.com. "I'm going to vote against it, definitely voting against it."
Nashville and Milwaukee are the two finalists to host the convention.
Milwaukee Ald. Michael Murphy said landing the RNC would be a boost for Milwaukee businesses.
"I will say we made a great case," Murphy said. "I'm focused on the fact that this could really provide a lot of financial help for a lot of businesses in our community and a lot of residents who live in our city and work there, and it's a huge economic increase for our city."
See more from Sunday's show:
https://www.wispolitics.com/2022/upfront-nashville-council-could-reject-2024-rnc-agreement-potentially-boosting-milwaukees-bid/
— The Department of Health Services has announced the first confirmed case of orthopoxvirus in the state.
The case is presumed to be monkeypox. According to the DHS release, the patient was isolating and there is minimal risk to the general public. According to DHS as of Friday, there were 396 confirmed monkeypox and orthopoxvirus cases in the United States due to the outbreak.
Chief Medical Officer Dr. Ryan Westergaard said the case is not surprising considering the recent rise.
"While it's likely that additional cases will be found among Wisconsinites, we are relieved that this disease does not spread easily from person to person," Westergaard said in a statement. "We'd like for all clinicians to remain alert to patients with compatible rashes and encourage them to test for monkeypox. We want the public to know that the risk of widespread transmission remains low."
See the release:
https://www.wisbusiness.com/2022/dept-of-health-services-the-wisconsin-department-of-health-services-identifies-the-first-case-of-monkeypox-in-a-wisconsin-resident/
— WisBiz Green looks at warnings Wisconsin could face rolling blackouts this summer amid increased demand, supply shortages for renewable energy components and efforts to mitigate climate change.
Read more here:
https://www.facebook.com/permalink.php?story_fbid=pfbid02UnoeV16CHkkc7YcehXUWdmeJMFEbY7v6q6PdAESqsfYRrnWZcP9dAwzKNFQpa6qrl&id=101863761803850
---
Advertisement



Wisconsin REALTORS Association
---
Advertisement



University Research Park
---
TOP HEADLINES
Kohl's is no longer in talks to sell the company. But the pressure to sell isn't likely going away with lower sales on the horizon.
https://www.jsonline.com/story/money/2022/07/01/kohls-no-longer-talks-sell-company-but-pressure-remains/7785915001/
Superior gas plant faces new court challenge; opponents question environmental review
https://madison.com/news/local/environment/superior-gas-plant-faces-new-court-challenge-opponents-question-environmental-review/article_895f1c0d-9177-5ddb-86f5-0904e433b8ae.html
HEALTH CARE
– Inside the Madison clinic staffed almost entirely by therapists of color
https://captimes.com/news/business/in-your-business-anesis-family-therapy/article_b4f68009-3a2a-545e-ad89-3bc5fb5bca77.html
MANUFACTURING
– Glendale-based car battery maker Clarios revives plans for IPO
https://biztimes.com/glendale-based-car-battery-maker-clarios-revives-plans-for-ipo/
– Standing firm: Meet the small Germantown company that won a $106M verdict against a Chinese furniture giant
https://www.bizjournals.com/milwaukee/news/2022/06/30/raffel-systems-man-wah.html
REAL ESTATE
– Chris Abele sells second Moderne condo
https://biztimes.com/chris-abele-sells-second-moderne-condo/
– New Hotel Hints At Potential of Deer District
https://urbanmilwaukee.com/2022/07/01/friday-photos-new-hotel-hints-at-potential-of-deer-district/
– Fund for growing Hispanic developers in Milwaukee to launch in September
https://www.bizjournals.com/milwaukee/news/2022/07/03/fund-for-growing-hispanic-developers-in-milwaukee.html
RETAIL
– Sale of Kohl's Corp. Falls Through
https://urbanmilwaukee.com/2022/07/02/sale-of-kohls-corp-falls-through/
SMALL BUSINESS
– LGBTQ Businesses Awarded COVID-19 Recovery Grants
https://urbanmilwaukee.com/2022/07/04/lgbtq-chamber-of-commerce/
TOURISM
– Key takeaways, sights from VISIT Milwaukee's annual meeting
https://biztimes.com/key-takeaways-sights-from-visit-milwaukees-annual-meeting/
UTILITIES
– Sentry Equipment acquires Utah firm
https://biztimes.com/sentry-equipment-acquires-utah-firm/
PRESS RELEASES
See these and other press releases:
https://www.wisbusiness.com/press-releases/
– Dept. of Health Services: The Wisconsin Department of Health Services identifies the first case of monkeypox in a Wisconsin resident
– Starbucks Workers United: Madison Starbucks workers win union vote, elect Workers United
– Independent Business Association of Wisconsin: Elects 2022-2023 Board of Directors
---
WisBusiness sponsors

---
STORY TOPICS