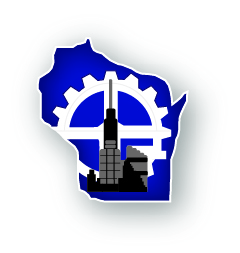 Georgia-Pacific and gener8tor have launched the third cohort of their 1915 Studios startup accelerator program with four early-stage companies.
This free 12-week program for tech startups is modeled on gener8tor's gBETA program, which offers mentorship, coaching and other resources to help with developing prototypes, identify potential customers and more. It's located at Georgia-Pacific's Neenah Technical Center research and development facility.
Brian Davis, gener8tor program manager of 1915 Studios, says the partnership "aims to bring economic diversity and job growth" to the Neenah area.
"We are working to help establish tomorrow's leading companies and support these startups in solving sustainability challenges," he said in a release.
The companies in the latest cohort include:
*Celcy, which has developed a "countertop robot" that combines a freezer, oven and autonomous components. The freezer portion can store up to five pre-made meals, which the user can select from a phone or other connected device for cooking. The appliance then moves the meal into the oven on its own and has it ready for the user at the selected time, according to a release.
*MiFood Tech, which has created a prototype autonomous cutting machine for use in kitchen settings. The company aims to help restaurants address labor shortages and boost profits by automating "the most repetitive prepping and cooking work" that's typically handled by people.
*Adept Materials, which has a patented building material designed for improved durability and energy efficiency in construction. The company is also working with a partner business to develop licensed materials for applications in footwear and apparel, the release shows.
*SAVRpak, which manufactures products called sachets for removing excess moisture from within food containers. Per the release, these products can extend the shelf life for fruits and vegetables and improve the quality of hot delivery food.
See the release:
http://www.prnewswire.com/news-releases/georgia-pacific-and-gener8tor-welcome-their-third-cohort-of-startup-companies-to-1915-studios-301661691.html
See an earlier story on the program: https://www.wisbusiness.com/2022/1915-studios-accelerator-recruiting-for-next-cohort/