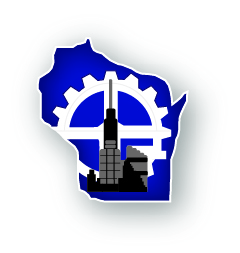 Rep. Gary Tauchen is working with ag industry partners on what likely will be a years-long legislative effort to help farmers adapt to changing weather and markets.
The Assembly agriculture committee chair's plan aims to create a state framework for carbon accounting and management, boosting biogas and more.
The Bonduel Republican gave an overview of the plan yesterday as part of a WisBusiness.com/WisPolitics.com luncheon at Fox Valley Technical College in Appleton. The initiative has been in the works for about a year.
While legislation hasn't been introduced yet, he said the state Legislative Council has created a draft partners can use as conversations with stakeholders continue.
"We recognize that it wasn't ready for primetime, but you've got to start somewhere, and it gives us something to work from," he said. "I'm expecting in the next few weeks that we're going to have a hearing on it, so we can get some input and some direction from people that are affected to see what needs to be changed in the bill and how we can improve it."
A series of working groups have been organized on topics including onsite and distributed energy, biogas and pipelines, carbon offset labeling and accounting, nutrient management and water. Jessica Niekrasz, president of Clean Fuel Partners and board chair for the Wisconsin Biomass Energy Coalition, is one of the leaders of the initiative.
"There's a lot of opportunity here and I'm excited," she said yesterday. "I'm excited to address not only supporting the dairy industry with our efforts, but also water quality challenges that we've experienced in the state. We can do this."
A fact sheet provided by Tauchen's office highlights a number of legislative priorities for 2022 and 2023.
These include: creating a voluntary carbon accounting system for agricultural producers; directing state regulators to develop and require standardized agreements between power and fuel producers, regulated utilities and intrastate gas pipeline operators; directing the state to create a statewide biogas master plan; and directing DATCP to facilitate "natural climate solutions" for ag producers.
DATCP Secretary Randy Romanski says elements of Tauchen's plan align with goals of the Governor's Task Force on Climate Change.
"There's the carbon sequestration components, there's the biodigester feasibility that we're talking about — those were things that were teased out as part of the governor's climate change task force," he said. "Those are important concepts to be talking about."
Tauchen stressed the initiative represents a "huge project" and requires a methodical approach, "so that we bring people along without causing a lot of heartburn and upheaval." He acknowledged significant changes need to be made related to state agencies and utilities.
"I'm looking forward to working with the agencies to try to figure out how we can work together to make good things happen for the people in our state, developing a voluntary, market-driven program," he said.
Other panelists highlighted the financial and environmental opportunities for farmers in biodigesters, which use organic waste such as manure to produce fertilizer and biogas. Steve Dvorak is president of Chilton-based DVO, which has designed and installed a digester system that's being used at more than 100 sites across 18 states. He explained biodigesters have existed for decades but noted improving technology has led to big advancements.
"At the end of the day, I have a lot of customers that have been running digesters for 10, 15 years on their farm that are telling us their gas is now worth three, four times their milk product," he said. "True story."
Romanski also highlighted the agency's Producer-Led Watershed Protection Grant Program, spotlighting some "notable, measurable improvements." The effort is aimed at driving soil conservation and nutrient management, reducing soil erosion and improving water quality.
Between 2019 and 2020, farmer groups in the program reported an 82 percent increase in conservation practices. They boosted cover crop acres by about 19 percent, resulting in more than 75,000 tons of soil and 41,000 pounds of phosphorus retained on farm fields. Phosphorus runoff from farms is associated with algae blooms and other detrimental environmental effects.
At the same time, participating groups implementing no-tilling cover crop practices have resulted in an estimated 40,000 tons of carbon dioxide being captured from the environment. That's equal to the reduction of about 8,700 passenger vehicles being driven for one year.
"That's something that we can point to and say, there's something that agriculture is doing, that farmers are doing collectively, that is making a difference both in soil and water health, and in this particular case, carbon sequestration," he said.
Sara Maass-Pate, a farm business and production management instructor at FVTC, said farmers learning about practices like these typically start with questions about monetization.
"Where's my return? Where's my bottom line, what's in it for me?" she said, adding that she's "trying to educate them that it's not a one-and-done … this is a long-term process."
Watch a video of the event here: https://www.youtube.com/watch?v=D9SGt-8pgC4
–By Alex Moe