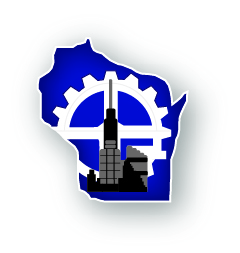 State health officials are closely tracking the so-called "stealth omicron" sub-variant of COVID-19 in Wisconsin, but a lack of available data is limiting that effort. 
Kelsey Florek, senior genomics and data scientist with the Wisconsin State Laboratory of Hygiene, says this challenge is linked to the decline in cases seen over the past several months.
"It's not like a bad thing, right? We're seeing lower case counts, and because of that, the amount of data that we're getting is less," she said today in an interview. "And so our estimates are less precise because of that."
COVID-19 sequencing from February found about 4 percent of the roughly 2,400 analyzed cases were linked to the BA.2 sub-variant known as stealth omicron, according to the lab's website.
So far this month, only about 40 cases have been sequenced. While about 20 percent of those are BA.2, Florek explained it's difficult to draw conclusions about the strain's prevalence from such a small sample size.
"We've seen it in the major metropolitan areas — Madison, Milwaukee — and some of the counties surrounding that. We've also seen it in some rural counties," she said. "With cases dropping, it's been hard to get samples that are good enough for sequencing and trying to evaluate."
With some COVID-19 surges seen recently in Europe and China, Florek said health officials are keeping an eye on the strain. But she noted it's been present in the state since late January, and Wisconsin hasn't seen an increase in cases since then.
"When we shifted from delta to omicron, there was a massive spike in cases and a very rapid shift where we saw, in almost two to three weeks, that completely changed from delta to omicron," she said. "And we haven't seen that same thing happen with the BA.2 sub-lineage. We've seen a subtle increase, but we haven't seen a massive spike in cases or massive increase in that specific sub-variant."
Meanwhile, the seven-day average for new COVID-19 cases has dropped to 344 cases per day. And the number of hospitalized COVID-19 patients continues to fall, reaching 252 most recently, the Wisconsin Hospital Association site shows. 
–By Alex Moe