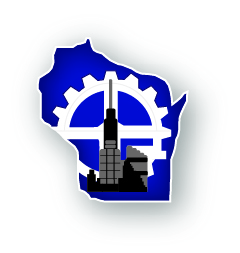 A new report on climate change in Wisconsin finds statewide temperatures have increased by 3 degrees since 1950, while precipitation has risen by 17 percent.
The report, from the Wisconsin Initiative on Climate Change Impacts, was created after Gov. Tony Evers signed an executive order in 2019 ordering the report's creation and establishing the Governor's Task Force on Climate Change.
The executive order directed the state Department of Natural Resources to work with the WICCI and the University of Wisconsin Nelson Institute for Environmental Studies to update a 2011 report on the state's climate outlook. In the decade since that initial report, the state's climate has continued to shift, with extreme weather events coming more often and temperatures continuing to rise.
"New analyses reaffirm previous projections indicating that many of these trends will continue, with wide ranging consequences throughout Wisconsin's natural and built environments," report authors wrote.
Scientists warn global increases of just several degrees could have significant impacts on sea levels, weather patterns, crop yields and much more.
The report shows impacts of climate change are being felt differently across the state's various regions, as locals work to minimize the most harmful effects.
Farming communities in the Driftless Area in southwestern Wisconsin have experienced years of increased flooding, while coastal communities along the Great Lakes have seen "rapidly fluctuating" water levels and more erosion. At the same time, roads, trails and various wildlife in northern Wisconsin are being affected by the warmer, wetter conditions.
On a statewide basis, the report shows the last 20 years have been the warmest on record and the last decade has seen the most precipitation. The warming effect is particularly pronounced in the winter. And report authors warn the frequency of "very extreme precipitation events" will increase in the future.
While the report includes projections for multiple scenarios with variations in greenhouse gas emissions, temperatures are expected to continue rising regardless of the path forward. Report authors note "each additional degree of warming" will intensify climate impacts.
The WICCI points to "the need for large and rapid reductions" in greenhouse gas emissions to offset the expected environmental changes to come, calling for action at all levels of government.
"Without it, Wisconsin will see even greater impacts to roads, infrastructure, people, businesses, and natural resources," they wrote. "Wisconsin is uniquely positioned to lead in this transition. For example, our farms, forests, and natural lands can help solve climate challenges through practices that store carbon in soils and reduce emissions." 
See the full report here: https://wicci.wisc.edu/2021-assessment-report/full-report/
–By Alex Moe