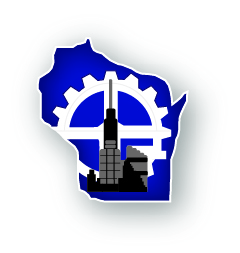 Racial disparities in homeownership are larger in Wisconsin than nationwide and have worsened over the past decade, a recent Wisconsin Policy Forum report shows.
The report found this trend exists in the state's five most populous cities — Milwaukee, Madison, Green Bay, Kenosha and Racine — as well as statewide. It focuses on homeownership rates for white, Black and Hispanic residents, noting 74 percent of Black state residents and 44 percent of Hispanic residents live in one of those five cities.
In 2019, the owner-occupancy rate for white Wisconsinites was 72 percent, compared to 40.9 percent for Hispanic residents and 25.5 percent for Black residents. The statewide gap between Black and white residents of 47 percent is well above the national gap of 30 percent. And the gap between white and Hispanic residents, 31 percent, is also larger than the national gap of 25 percent.
"While undoubtedly not the only factor, lower household incomes for Black and Hispanic households in Wisconsin likely contribute to this trend," report authors wrote.
The median household income for non-Hispanic white households is 6 percent lower in Wisconsin than nationally, the report shows. But that number is 11 percent for Hispanic households and 25 percent for Black households.
The WPF report builds on a previous analysis focused on Milwaukee, finding the disparities in the other four cities are greater than that of the state's largest city.
While report authors note both the private and public sector are working on ways to address this issue, they found it's been getting worse between 2010 and 2019. Over that timeframe, the homeownership declined 1.4 percent for white residents, 3.4 percent for Hispanic residents and 7.3 percent for Black residents.
The report points to ripple effects from the 2007-2010 "financial and foreclosure crisis" and associated economic recession as a major factor, noting it led to lower rates of homeownership, building and purchasing activity for years afterward.
Report authors say information on the pandemic's impact on these trends is not yet available. But they expect rising home prices between 2019 and 2021 "may be exacerbating existing racial disparities by putting homeownership out of reach for more Black and Hispanic households." 
See the full report: https://www.wispolitics.com/wp-content/uploads/2022/03/030422homeownership.pdf
–By Alex Moe