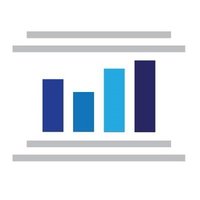 Employment in the state's transportation and warehousing sector expanded twice as fast as any other sector over 2020 and 2021, a new Wisconsin Policy Forum report shows.
The group's latest report highlights the state's jobs picture over this two-year period, showing how certain industries have recovered more than others. Total employment in December 2021 remained about 2.4 percent — or 69,428 jobs — below December 2019 levels, the report shows. That's after total employment in the state fell to 2.49 million jobs early in the pandemic, reaching its lowest level in over two decades.
Employment in construction; transportation and warehousing; finance and insurance; and professional, scientific, and technical services had all exceeded 2019 levels by December 2021, the report shows.
Transportation and warehousing had the largest jobs increase among these sectors, the report shows. The sector saw a 6.3 percent employment increase as jobs grew from 121,404 in December 2019 to 129,015 in December 2021. The report points to increased levels of online commerce as a likely explanation.
But jobs in clothing and accessories stores; amusement, gambling and recreation; membership associations and organizations; accommodation; personal and laundry services; and food services and drinking places all remained between 9.1 percent and 20 percent below pre-pandemic levels. The report shows these six subsectors account for more than half of the 69,428 jobs lost between December 2019 and December 2021.
Meanwhile, WPF says employment in the health care and social assistance sector is showing worrying trends. The report shows jobs in this area dropped 7.8 percent early in the pandemic, but largely rebounded by July 2021. But since that time, employment in this sector has fallen to 421,205 in December 2021, marking a 3.9 percent decline from December 2019.
Within that sector, declining employment at nursing and residential care facilities "may be the most concerning," report authors wrote.
"Given the state's aging population, it appears likely that employer demand for workers is high and that declining employment numbers reflect the difficulty involved with attracting and retaining staff in the health care sector," they wrote.
See the full report: https://www.wisbusiness.com/wp-content/uploads/2022/07/Focus_22_15_JobsOutlook.pdf