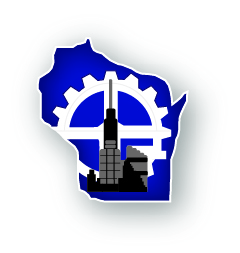 Wisconsin's clean energy jobs recovery is lagging behind the Midwest overall, according to figures released as part of the 2022 Clean Jobs Midwest report.
Data in the report, from Evergreen Climate Innovations and Environmental Entrepreneurs, show the region overall had regained more than half of the clean energy jobs lost during the pandemic by the fourth quarter of 2021. By comparison, Wisconsin had regained less than a third of the jobs that were lost by that time.
Between the fourth quarter of 2019 and Q4 2020, the state lost 7,342 clean energy jobs for a decline of 9.6 percent. Between 2020 and 2021, a total of 2,027 jobs were regained in this sector in Wisconsin for an increase of about 2.9 percent.
But report authors note that clean energy jobs in Wisconsin grew 20 percent faster than the overall economy last year.
The state had 71,370 clean energy jobs in 2021, according to the report. That includes employees in a variety of industries, including energy efficiency, advanced transportation, grid and storage, renewable energy generation and clean fuels.
The report also shows the importance of small businesses to this sector of the state's economy. Last year, 68 percent of clean energy businesses in Wisconsin employed fewer than 20 workers.
Energy efficiency makes up the largest segment of this industry in Wisconsin by employment, with over 79 percent of the state's clean energy workforce. This industry covers installation of efficient lighting, ventilation and air conditioning, as well as manufacturing of energy efficient appliances.
Micaela Preskill, Midwest states advocate for Environmental Entrepreneurs, noted the sector employs more than 714,000 people in the region. She touted federal policies aimed at workforce training, building transmission infrastructure and ensuring the benefits of clean energy reach disadvantaged communities around the country.
"A transition to a clean economy that supports everyone is within reach," she said yesterday during a webinar.
See the data for Wisconsin here: https://www.wisbusiness.com/wp-content/uploads/2022/10/E2-Clean-Jobs-Report-2022_Wisconsin_R3.pdf 
–By Alex Moe