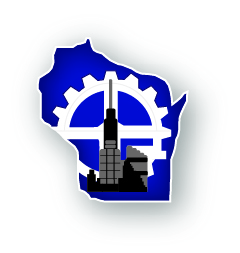 A new report projects Wisconsin's registered nurse workforce could see a shortage of nearly 23,000 nurses by 2040. 
The Department of Workforce Development report includes three models projecting possible labor shortfalls in nursing. These draw on data from the Wisconsin Hospital Association, the Wisconsin Health Workforce Data Collaborative, DWD's own figures and other sources.
Under the "status quo" scenario, in which the nursing workforce is projected to follow the age demographics of the population overall, the estimated labor gap is 33 percent by 2040, or 22,900 nurses.
Under a second model that assumes the growth of RNs follows the same trend seen since 2020, the estimated gap would be just 3 percent by 2040, or 3,000 nurses. Report authors note this projection is "statistically a strong fit" based on past trends, but is "likely optimistic given the demographic pressures" limiting population growth.
Meanwhile, the third model assumes continued growth but at a decreasing rate, using historical survey data. Under this projection, the estimated gap would be 27 percent by 2040, or 19,800 nurses. This outcome is described as "likely the most realistic."
"This model is both a statistically strong fit and intuitively fits with demographic pressures facing the workforce," report authors wrote. "This model projects a substantial but less drastic shortage than the original demographically driven model."
Report authors note the number of nurses in Wisconsin has "largely kept up with" demand prior to the COVID-19 pandemic.
"However, current events shed light on what a future would look like if health care staffing needs are not met," they wrote. "The results of the forecasting models indicate this is a very real threat."
See the full report: https://jobcenterofwisconsin.com/wisconomy/wits_info/downloads/nurse-survey-reports/supply-nurse-reports/2020_WI%20RN%20Nurse%20Supply%20Demand%20Forecast%202020-2040.pdf