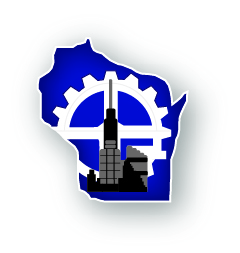 Workers at Activision Blizzard's Raven Software, which produces the popular Call of Duty video game series, have voted to unionize.
The workers at Raven Software's Middleton office voted 19-3 to be represented by Communications Workers of America, according to an email from the National Labor Relations Board. The Associated Press reports this is the first labor union formed at a major U.S. video game company.
A spokeswoman for the NLRB said the involved parties have until May 31st to file objections. If none are filed, the results will be certified and "the employer must begin bargaining in good faith" with the union, she said.
Wisconsin State AFL-CIO President Stephanie Bloomingdale is congratulating the workers "who have stood strong against fierce union-busting to organize their workplace and make history by becoming the first union in the video game industry in Wisconsin and just the second union in the video game industry in the United States."
In a statement, she noted workers in this industry put in "long, grueling hours for little pay."
"We call on Activision Blizzard and Raven Software to come to the table in good faith and negotiate a first union contract with Game Workers Alliance (CWA) members," she said.
An Activision Blizzard spokesperson said in a statement that "we respect and believe in the right of all employees to decide whether or not to support or vote for a union."
But the spokesperson added: "We believe that an important decision that will impact the entire Raven Software studio of roughly 350 people should not be made by 19 Raven employees."
The group's union petition was one of 11 submitted in Wisconsin over the first four months of 2022, marking an increase in comparison to recent years. 
See a recent WisBusiness.com story on worker activism: https://www.wisbusiness.com/2022/state-seeing-increase-in-new-union-petitions/ 
–By Alex Moe