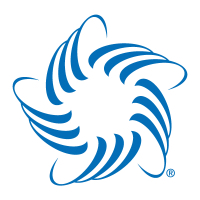 The head of Rapid Radicals Technology, which won this year's Governor's Business Plan Contest, says the company is on track to start earning revenue in 2024 or 2025 through paid pilot programs.
Paige Peters is the company's founder and chief technology officer. She discussed the company's path forward yesterday in Wauwatosa during an event held by the Wisconsin Technology Council, which stages the Governor's Business Plan Contest.
Founded in 2016, Rapid Radicals Technology is developing a decentralized wastewater treatment system aimed at eliminating "sewer overflows and basement backups during intense storm events," Peters explained.
She said the company's technology can complete wastewater treatment in under 30 minutes, compared to up to 14 hours for the conventional wastewater treatment process.
"Much of our approach has been kind of an end-of-pipe treatment system to put throughout a sewershed to help deal with all that extra water that comes into our conveyance systems," she said. "Especially in cities like Milwaukee, which has a partially combined sewer system, where you have both sanitary and stormwater running in the same pipe."
Peters said the company has received $1.5 million in non-dilutive funding through the National Science Foundation and matching grants through the Center for Technology Commercialization and Wisconsin Economic Development Corp.
"We've got our grant funding through Q2 2024, and at that point, I'd say probably within the next year we'll be starting to have paid pilot systems, so getting … service-based revenue for the pilots that utilities will pay," she said.
Dean Amhaus, president and CEO for the Water Council, said the long development timeline for water tech companies represents a challenge for the industry.
"You get a lot of investors … they're looking to do an exit in two to three years," he said, noting "12 years is fast" for a water technology company to bring a product or service to market.
"You have to think about water technology like a pharmaceutical drug. Testing, testing, testing … plus you factor in regulatory aspects of things at the local level, state level and federal level," he said. "All of that complicates things."
Still, Peters said the market for the company's technology is significant, with over 850 combined sewer cities in the United States alone.
"There's 152 combined sewer cities within the Great Lakes region … that's 9,300 outflows," she said. "And we look at our technology from a decentralized perspective … theoretically, you could put one of these systems in every outflow."
She said wastewater overflow problems exist throughout the country, with the exception of the more arid southwestern states.
"Definitely in the Great Lakes [area]; there's a huge problem on the East Coast especially because some of those systems are significantly older," she said. 
— By Alex Moe