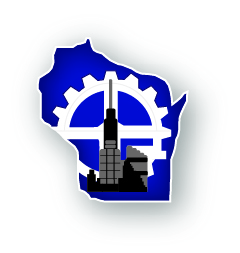 Members of the public railed against a We Energies rate increase during a recent Public Service Commission hearing in Milwaukee.
As of 4:40 p.m. yesterday, at least 21 people had spoken against the company raising its electric rates for customers, while only a handful had expressed support. We Energies, which is owned by Milwaukee-based WEC Energy Group, is requesting the PSC approve a 13 percent increase for residential electric rates in 2023.
Many of the speakers who testified against the rate increase slammed the company for raising prices while continuing to make a profit, raising concerns about residents struggling to pay their energy bills. One person who testified in favor of the rate increase highlighted the company's support for educational initiatives and nonprofits.
Sen. Chris Larson, D-Milwaukee, testified against the rate increase, arguing the company has "little to no justification" for raising residential electric rates. He said the company has posted "huge profits" for five years in a row, including a net profit of $1.3 billion last year.
He urged the commissioners to reject the rate increase, adding the company is more interested in delivering profits to its shareholders than serving the customers that rely on its electricity services.
In an emailed statement, WEC Energy Group spokesperson Brendan Conway said the company's rate increase request is "being driven by our clean energy investments and reliability investments, including grid hardening projects to bury power lines and strengthen our system against severe weather." He said this is only the second time in eight years that the company has asked for a base rate increase.
He also said the company believes the impact of the rate increase on low-income customers "can be wiped out" by energy assistance funding, and noted WEC Energy Group is contributing to the nonprofit charity Keep Wisconsin Warm Fund.
"For all our Wisconsin customers, the bottom line is this: Their electric bills will remain below the national average," he said.
The PSC is expected to make a decision on the request within the next month or so.