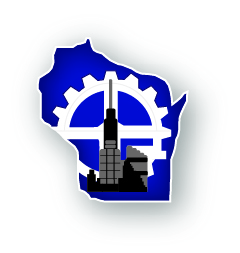 NorthStar Medical Radioisotopes has broken ground on a new facility in Beloit that will house a planned contract development and manufacturing business unit.
The company yesterday announced the formation of the new "Radiopharmaceutical Contract Development and Manufacturing Organization," or CDMO.
NorthStar develops and produces radiopharmaceutical products for therapeutic and medical imaging uses. According to a release, the new CDMO services unit will provide development and commercialization services for other collaborating businesses. It will also support the company's own pharmaceutical production for treatment of cancer and other diseases.
CEO Steven Merrick says establishing this new unit "marks an important inflection point" in the company's growth plan.
"With our depth and breadth of technical knowledge in the development and production of medical radioisotopes, we are now expanding to help companies progress their own radiopharmaceutical development programs," he said in the release.
That includes manufacturing treatment doses for those other businesses as well as its own radioisotopes, product research and development, quality control and more.
In an emailed statement, a company spokesperson said the new facility will be able to help companies "that may require additional infrastructure, resources or the specialized knowledge required for complex radiopharmaceutical development, to help them develop and deliver products with the potential to improve care for even more patients with serious disease."
The design and construction phase has begun for the 36,000-square-foot facility, which is expected to come online in late 2024. The company declined to provide figures on the cost of the new development.
See more details in the release: https://www.businesswire.com/news/home/20221115005208/en/
See an earlier story on the company: https://www.wisbusiness.com/2021/northstar-issued-37-million-in-cooperative-funding-agreements-2/ 
–By Alex Moe