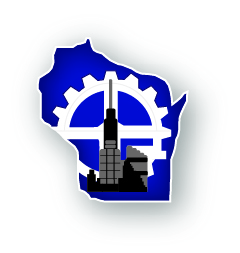 More than $2.7 billion in federal Bipartisan Infrastructure Law funding has now been announced for Wisconsin, according to an overview provided by Biden administration officials.
Since the BIL was passed, more than $2.4 billion has been slated for Wisconsin transportation including roads, bridges, public transit, ports and airports, a White House fact sheet shows.
During a call with reporters yesterday, White House Infrastructure Implementation Coordinator Mitch Landrieu said these funds will result in "better roads and bridges that connect people to their loved ones and strengthen our supply chains, faster trains and cleaner buses that decrease commuter times, cleaner air and safer water that helps kids reach their potential, faster and more reliable high-speed internet."
Officials yesterday also touched on the $65 billion coming from the BIL to support expansion of affordable high-speed internet around the country.
The fact sheet notes Wisconsin will get at least $100 million to help expand broadband, with about 849,000 state residents qualifying for financial benefits through the Affordable Connectivity Program. About 279,000 households in the state are currently enrolled in this program.
Meanwhile, about $150 million has been announced to help improve water infrastructure in Wisconsin, including $142 million in fiscal year 2022. Of that amount, $48 million is going toward lead pipe and service line replacements and $31 million is for safe drinking water investments, according to the fact sheet.
It also shows Wisconsin has been awarded $25.8 million for the Environmental Protection Agency's Clean School Bus Program. Plus, $3.79 million is going directly to communities in the state for "clean transit buses and improved bus service" through a Department of Transportation program.
And of the $78 million in formula funding over five years the state is expected to receive for electric vehicle charging, Wisconsin has been allocated $28.4 million in 2022 and 2023 to develop a network of EV chargers.
The fact sheet also spotlights: $109 million being allocated to the state this year for clean energy; $42 million for Wisconsin airports this year; $32 million for state ports and waterways this year; $70.9 million for infrastructure resilience this year; and $6.5 million this year for cleaning up contaminated sites in the state.
Landrieu also touched on regional environmental programs funded with federal dollars.
"In Wisconsin and across many states we're spending up to $1 billion to restore and clean up the Great Lakes, which is going to secure clean water and a better environment for millions of Americans," he said.
See the fact sheet here: https://www.wisbusiness.com/wp-content/uploads/2022/11/Wisconsin-BIL-State-Fact-Sheet-Nov-22.pdf
–By Alex Moe