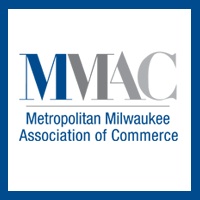 The latest MMAC business outlook survey finds company leaders "more tempered in their optimism" due to inflation and persistent labor shortages.
Bret Mayborne, economic research director for the Metropolitan Milwaukee Association of Commerce, said business leaders in the region expect local economic growth to continue through the second quarter and rest of the year.
But he added that "levels of optimism expressed on sales, profit and employment are all modestly lower than first-quarter expectations in our previous survey."
Top business concerns highlighted in the survey include historically high inflation and low unemployment rates, while supply chain problems were ranked as a "moderate" concern and office reopening plans were "of least concern" among all respondents. But manufacturers ranked supply chain issues as one of their top concerns.
Of the 77 surveyed firms that employ over 21,000 workers, 70 percent predict real sales gains in the second quarter of 2022, compared to this time last year. That's down from the 75 percent who predicted first-quarter sales gains in the prior survey.
And 54 percent of respondents expect higher profits in the second quarter, compared to 63 percent for the first quarter.
Meanwhile, 49 percent said they expect year-over-year jobs growth this quarter, down slightly from the 53 percent who predicted employment to rise in the first quarter.
The report shows jobs growth in metro Milwaukee has been "slow and steady in 2022's early months." Job numbers have increased at a 1.6 percent average year-to-date rate compared to the prior year, with the best numbers seen in leisure and hospitality and manufacturing.
MMAC notes variations in employment expectation by industry and business size are small. Among manufacturers, 52 percent predict job gains over the year in the second quarter, compared to 48 percent for all other businesses. Larger employers are "slightly more likely" to predict employment growth than small employers, with 51 percent compared to 47 percent, respectively.
Report authors note "Price inflation and labor shortages are likely driving potential future wage and salary increases." Average per-person wage and salary increases are forecasted at 5.7 percent for the next 12 months, marking "a considerably higher rate than that predicted in recent years."
See more survey results: https://www.wisbusiness.com/2022/mmac-business-outlook-survey-second-quarter-2022/ 
–By Alex Moe