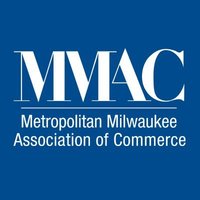 The Milwaukee area's economy slowed in July, according to the latest economic trends report from the Metropolitan Milwaukee Association of Commerce.
The report shows 10 of the 22 economic indicators in July saw improvement over the year. That's the first time less than half of these data points improved over the year since March 2021, according to Bret Mayborne, economic research vice president for MMAC.
"While nonfarm jobs continue to post year-over-year gains and the metro area unemployment rate continues to decline, improvements to both indicators have slowed over the course of 2022," Mayborne said in the report.
In each of the three previous months, 13 of the report's indicators were seeing year-over-year improvement, the report shows. They are based on factors such as employment in the region's top industries, manufacturing workers' earnings, transportation figures, housing and real estate, and more.
The report shows the metro Milwaukee area added 10,800 nonfarm jobs over the past 12 months, marking a 1.3 percent increase over the year. That's below the 1.5 percent average year-over-year increase seen over the first seven months of this year, MMAC notes. And it falls short of the 4 percent national figure for July.
Still, the report also shows continued recovery in the leisure and hospitality sector, which saw a 7.7 percent increase over the year in July. Six of the region's 10 major industry sectors gained workers over that period.
But at the same time, financial activities had a 7.3 percent employment decline — the largest by percentage for this sector in the post-pandemic period, according to MMAC. 
See the full report: https://www.wisbusiness.com/wp-content/uploads/2022/09/July-2022-trends-pdf.pdf
–By Alex Moe