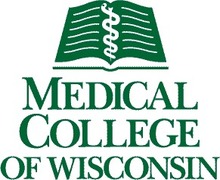 Scientists at the Medical College of Wisconsin are testing a new therapy aimed at reversing the most common form of hearing loss.
The therapy being tested is meant for patients with sensorineural hearing loss, or SNHL, which accounts for 90 percent of all hearing loss. The condition results from chronic noise exposure, aging, some viral infections and other causes.
Dr. Michael Harris, principal investigator and assistant professor at MCW, says no treatments are currently approved for this condition.
"This trial focuses on addressing the underlying biological causes of SNHL," Harris said in a release from the college. "Loss of hair cells in the inner ear is a cause of hearing loss, and once we lose those cells, they do not grow back on their own. This trial therapy aims to produce new cochlear hair cells."
The approach involves injecting the drug through the ear drum into the middle ear. It then moves into the inner ear, where it causes new growth in the hair cells. This addresses the main biological cause of hearing loss as an alternative to amplifying sounds through devices such as hearing aids.
MCW Profs. Christina Runge and Dr. David Friedland are on the clinical advisory board for Frequency Therapeutics, which is sponsoring the Phase 2b clinical trial. MCW and about 30 other sites around the country are participating.
Results from a Phase 1 clinical trial for the therapy were published last year in the journal Otology and Neurotology. 
Runge says the earlier trial determined the treatment — called FX-322 — had a "favorable safety profile" and improved hearing ability in patients. The earlier phase showed "statistically significant increases" in their capacity to understand and recognize words.
"Healthy hearing is not just about the volume of sound, but about the broader ability to communicate," she said in the Phase 1 study publication. "The most frequent complaint from patients with hearing loss is their inability to understand speech, which is due to a lack of clarity and loss of intelligibility where patients can't recognize words and follow conversations, particularly in background noise."
See the release: https://www.prnewswire.com/news-releases/innovative-hearing-restoration-trial-launches-at-the-medical-college-of-wisconsin-301561042.html
See the Phase 1 results here: https://hearingreview.com/inside-hearing/research/fx-322
–By Alex Moe