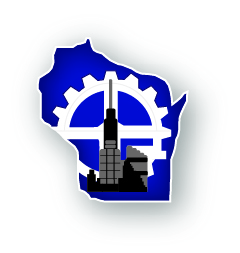 Proponents of a bill to allow people to use natural immunity to COVID-19 in lieu of getting vaccinated or tested argued in a public hearing that post-infection immunity should be considered equally beneficial as immunity gained from vaccines.
But one of the state's top health experts and multiple studies released by federal health agencies present differing evidence, highlighting the divide between supporters and opponents of vaccine mandates.
Rep. Cody Horlacher, R-Mukwonago, said the bill aims to "legitimize the conversation around natural immunity," as well as give employers and their workers "another tool in the toolbox" as they navigate workplace vaccination mandates.
"I think it's important that the state of Wisconsin understands and recognizes that natural immunity is a real thing and that it works," he said yesterday in a public hearing held by the Senate Committee on Labor and Regulatory Reform.
Fellow bill author Sen. Mary Felzkowski, R-Irma, read written testimony from Wausau surgeon Dr. Fritz Riveron supporting the bill's passage. His comments referenced a study from Israel that found patients with natural immunity from previous infection were "many times less likely" to be reinfected compared to vaccinated patients without a previous infection.
"The data seems to show that the best long-term immunity is among those who have natural immunity … please be aware that the worldwide scientific data has become increasingly clear that individuals with natural immunity from previous infection have at the very least equivalent protection from COVID-19 as the vaccinated," he wrote.
But in a health briefing held yesterday by the Metropolitan Milwaukee Association of Commerce, Medical College of Wisconsin President and CEO Dr. John Raymond pointed to data suggesting otherwise. The MMAC briefing was unrelated to the committee hearing.
"We also know, again for fans of natural immunity, that previous infection with alpha, beta and delta strains — at least in the U.S. and Europe — have provided very little protection from omicron and very little reduction in hospitalizations," Raymond said.
Still, he noted laboratory studies suggest omicron could provide "substantial protection" against previously circulating strains if they reemerge, though he noted these results have yet to be confirmed in patient populations. And the omicron variant remains the dominant strain amid the ongoing surge in cases.
A study released by the CDC in October found that people getting vaccinated after already having COVID-19 received significantly greater immune protection and reduction in reinfection risk. While the study highlights a "wide range" of antibody concentrations following infection with the virus, it notes that completion of a primary mRNA vaccine series "typically leads to a more consistent … initial antibody response."
Another CDC study from November found that of adults hospitalized for coronavirus-like sickness between January and September last year, unvaccinated people who previously had COVID-19 were more than five times more likely to test positive for the virus than those who were vaccinated and hadn't previously been infected. And a study from September found about one-third of patients with COVID-19 "had no apparent natural immunity."
The bill stipulates that if an employer requires proof of vaccination or regular testing for COVID-19, employees can instead provide proof of immunity through a test showing the presence of SARS-CoV-2 antibodies or documented proof of a previous positive test.
The American Cancer Society Action Network, American Lung Association, Medical College of Wisconsin, Wisconsin Association of Local Departments and Boards, Wisconsin Medical Society and Wisconsin Public Health Association oppose the legislation.
Also during the public hearing, proponents testified in support of a bill that would allow those who quit their jobs or are fired because they refuse to get a COVID-19 vaccine to still qualify for unemployment benefits.
Sen. Duey Stroebel said yesterday the legislation aims to ensure that "individuals subject to certain workplace policies are not disqualified from accessing a source of temporary financial relief as they seek a job with an employer who understands personal autonomy, informed consent, risk-benefit analysis and basic immunology."
The Saukville Republican argued that scientific evidence shows natural immunity conferred by previous infection "is at least as robust, and likely superior" to immunity gained from vaccination.
And Rep. Shae Sortwell offered testimony supporting a bill that would allow those who can prove an injury from getting the vaccine as a condition of employment to receive worker's compensation.
"I don't believe that an employer should be able to make a permanent health care decision for their employees," said Sortwell, R-Two Rivers.
Co-author and committee Chair Sen. Steve Nass noted vaccine injury is currently covered under worker's compensation.
"If in the future the department decides under the worker's comp program to eliminate this coverage, at least it will, with this legislation, it will be in statute, and it needs to continue," the Whitewater Republican said.
Watch a video of the hearing here: https://wiseye.org/2022/01/11/senate-committee-on-labor-and-regulatory-reform-18/
–By Alex Moe