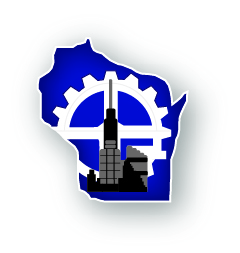 Two lawmakers representing parts of Milwaukee and Appleton clashed over how to address the state's workforce concerns.
Rep. Evan Goyke called for greater investments in local government bodies, arguing they don't have the tools they need to build attractive destinations for workers and their families. He said other states and regions are "way ahead of" Wisconsin on this issue.
"Whether it's Kansas City, Minneapolis, Indianapolis — they're empowering local governments to create the environment locally that attract and retain talented people," the Milwaukee Dem said yesterday during the Wisconsin Workforce Development Association's Talent Development Conference in the Wisconsin Dells. "State of Wisconsin does not invest in local governments. We have been way behind in this area."
But Rep. David Murphy argued it's disingenuous to frame the state's labor challenges as a "Wisconsin problem," adding a "national effort to streamline our economy" is needed to solve them.
"Representative Goyke talked about investing more money in government to solve this problem. I don't think that's the way to go," the Greenville Republican said. "I believe that we are over regulated, and this has put a real burden on our economy, and has slowed things down dramatically."
He also said a package of workforce bills from Republican lawmakers are likely to return next session if they are vetoed as expected. They seek to add certain work search requirements for unemployment benefits, and keep able-bodied childless adults from remaining on medical assistance programs if they turn down a job offer, among other changes. The bills passed both houses of the Legislature along party lines and are awaiting action by Dem Gov. Tony Evers.
Murphy said he's hopeful a Republican governor, if elected, would sign those bills into law.
Goyke pushed back on what he described as "the stick approach," referring to the carrot and stick metaphor.
"I don't think that shortening unemployment compensation or restoring or adding additional hoops like a drug test or work search requirements will magically find tens of thousands of people and encourage them back into the workforce," he said.
Instead, he said providing more transportation options for workers would be a better solution for getting more people off the sidelines and back into the workforce. He slammed Republican lawmakers for cutting funding for mass transit in Milwaukee "for absolutely no reason other than there was some federal aid coming."
Still, both lawmakers agreed on the potential for coming together on transportation issues, with Murphy saying he's "not against having a discussion about trying to find ways to get workers to their workplace."
When asked about the potential for working with Cavalier Johnson, the newly elected mayor of Milwaukee, Murphy said he's hoping to "get a better feel for what he's all about" over the coming months. He said he'd like to focus on how to improve education at Milwaukee Public Schools, and highlighted rising crime in Wisconsin's largest city.
"I mean, people want to go to a community where they think their kids are going to get a good education. They want to go to a community where they think they're going to be safe," he said. "If there's crime on the streets, and their kids aren't getting educated, they're not going to be happy about being there."
In response, Goyke told Murphy to "stop talking about us like that."
"Let's not mince words. It's about race, right? … So get out of our way. Let us grow, let us thrive, we know how to solve our own problems," he said. "Yeah, we've had a tough couple of years. If you don't give us the power to raise taxes locally, you will be defunding the police."
–By Alex Moe